Carrots 2019 Small Business Gift Guide (with Coupon Codes and Giveaway)!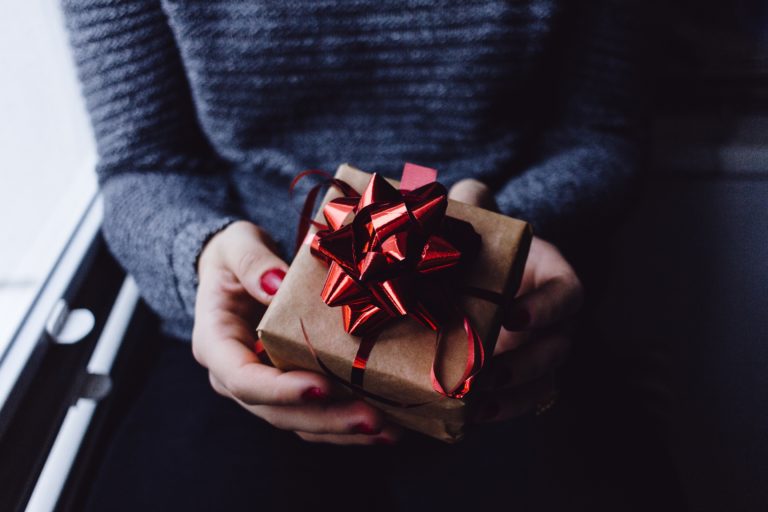 I get asked every year about whether I can offer a gift guide so here I am again!
This year Im only including products from small businesses so that any sales made will benefit artisans and their families. One of the ways we can make changes in the world is by voting with our wallets. I havent included any links to the site that can get anything to your doorstep in 48 hours (you know the one, right?)and theres a reason for that! If we dont want to support giant companies whose business practices we disagree with, we can shift our support to family businesses we believe in. We can be intentional.
Ive got some great coupon codes for Carrots readers and Ill be updating those Black Friday, Small Business Saturday, and Cyber Monday!
Before we get going, heres a few things to remember:
Gift giving should be fun. Gifts are some peoples love language (my 10yo, for instance shows affection this way) BUT its easy to get pulled into unreasonable expectations and crazy consumerism because tis the season. My advice? Plan a few well-thought out gifts, dont get run over by Black Friday mobs of shoppers, and support good companies when you can.
Is this item helpful? While buying gifts family members want is perfectly fine, its good to remember that you can also gift things they need. Last year I got robes for all the kids, for instance, and they are still used almost daily and beloved! You dont have to focus on toys.
Can this item be used more than once? There are certain toys and gifts that are really one-use only and then must be either thrown away or sit and collect dust. Steer clear of these sorts of things in favor of items that can be used over and over again. A tea set or LEGO or MagnaTiles all fit the bill here because they can be enjoyed for years!
Can this item be shared? I love gifts that the whole family can enjoy: board games, hot cocoa mix, Christmas ornaments.
And always remember, what your family wants most of all is the best of YOU. Dont stress out. Keep the Christmas shopping simple and get it done before Advent if possible so you can relax and enjoy this season with your loved ones.
Okay, without further ado
Disclosure: Some links below are affiliate links which means that if a purchase is made, I will be compensatedat no additional expense to you, of course! But all opinions are my own and I only share things I would purchase myself.
Coffee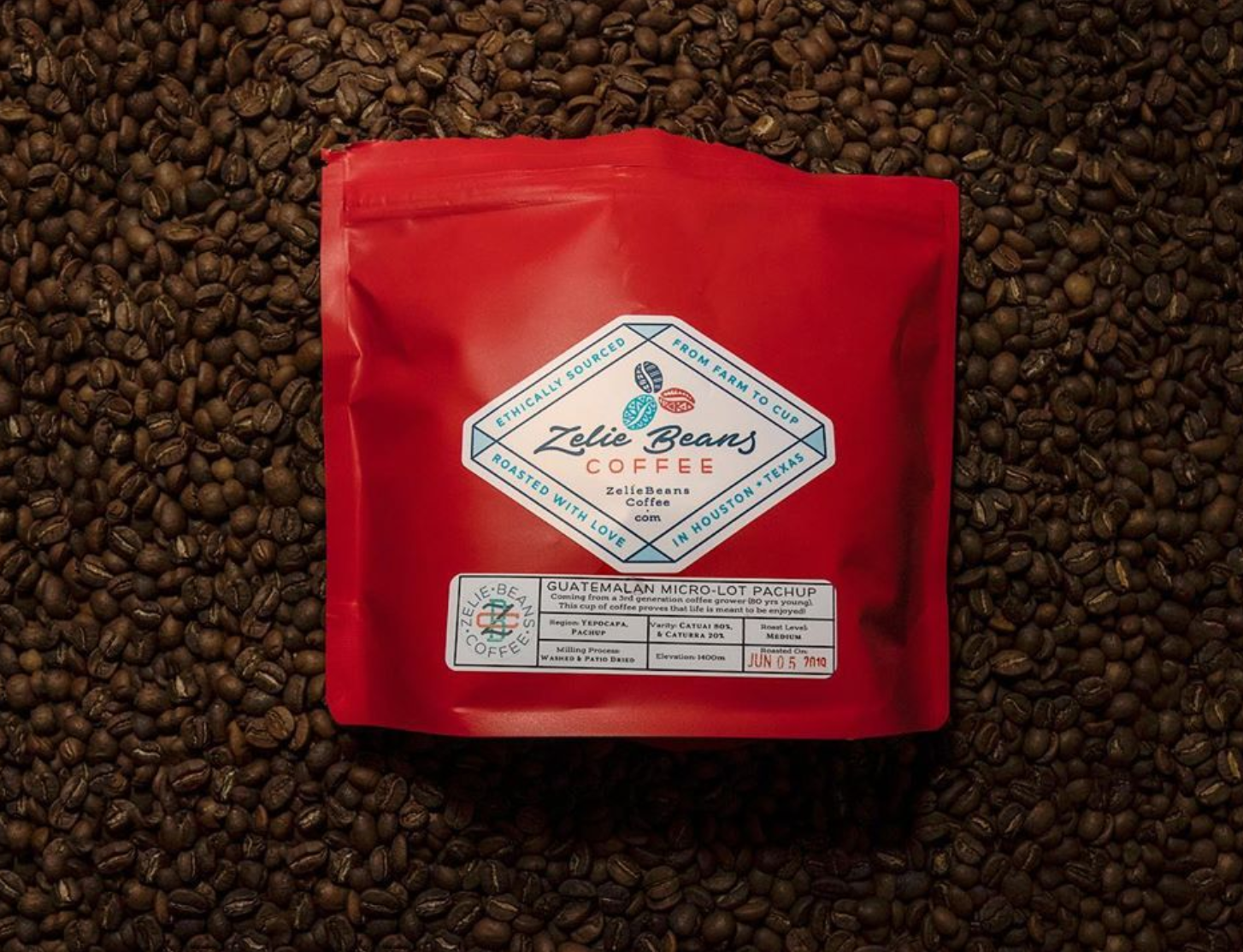 Named after St. Zelie Martin, this small company seeks to help families who do the hard work to grow and harvest coffee. They source beans only from suppliers who provide fair prices to farmers. Their coffee is delicious!
Use Giftguide2019 to get 20% off any orders (excluding subscriptions) through Dec. 15th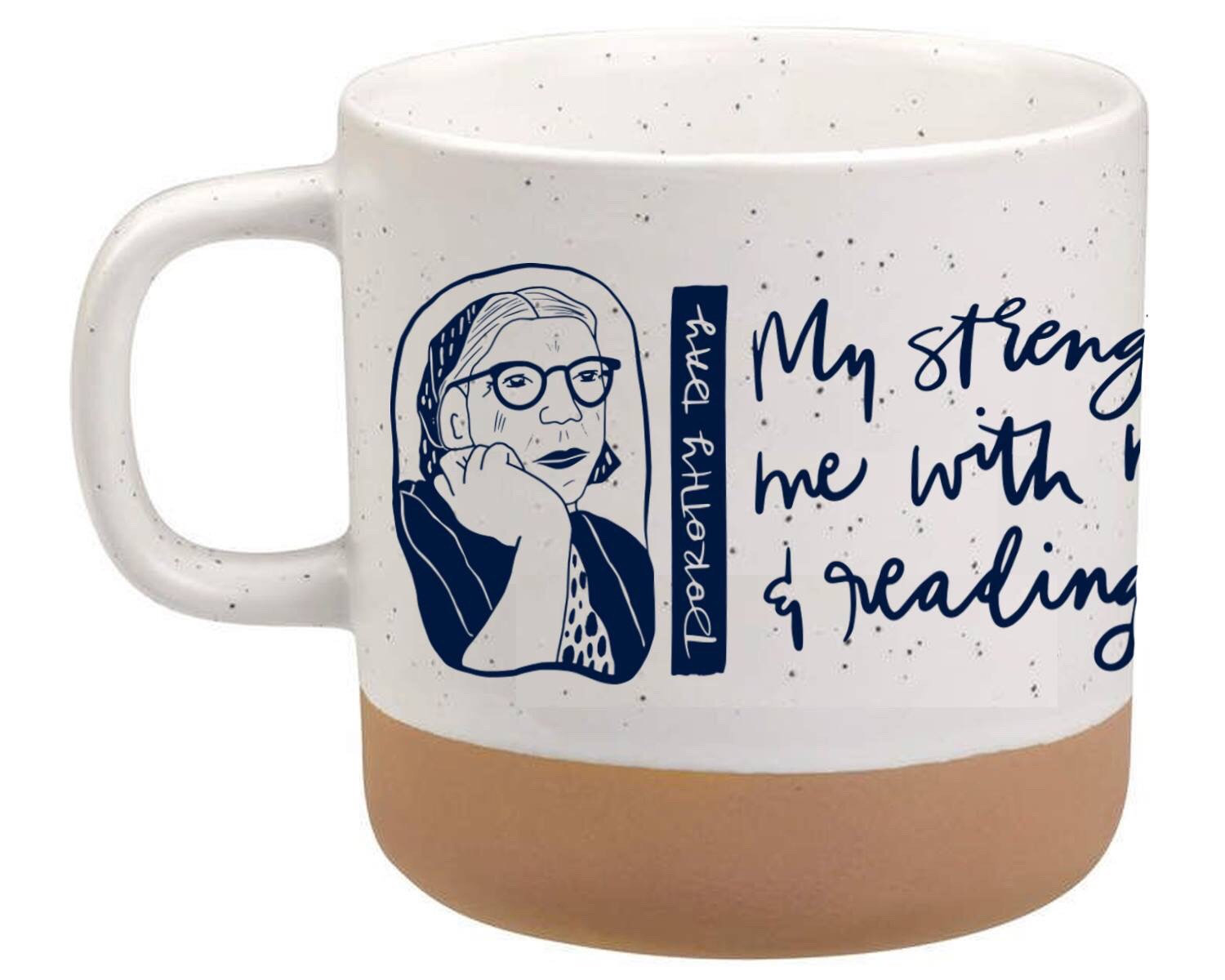 Who doesnt love a good coffee mug? This mug features a quote from Servant of God Dorothy Day: My strength always returns to me with a cup of coffee and reading of the Psalms. Its beautiful and feels so good to hold on a chilly morning! (And Rakhis enamel pins make great stocking stuffers!)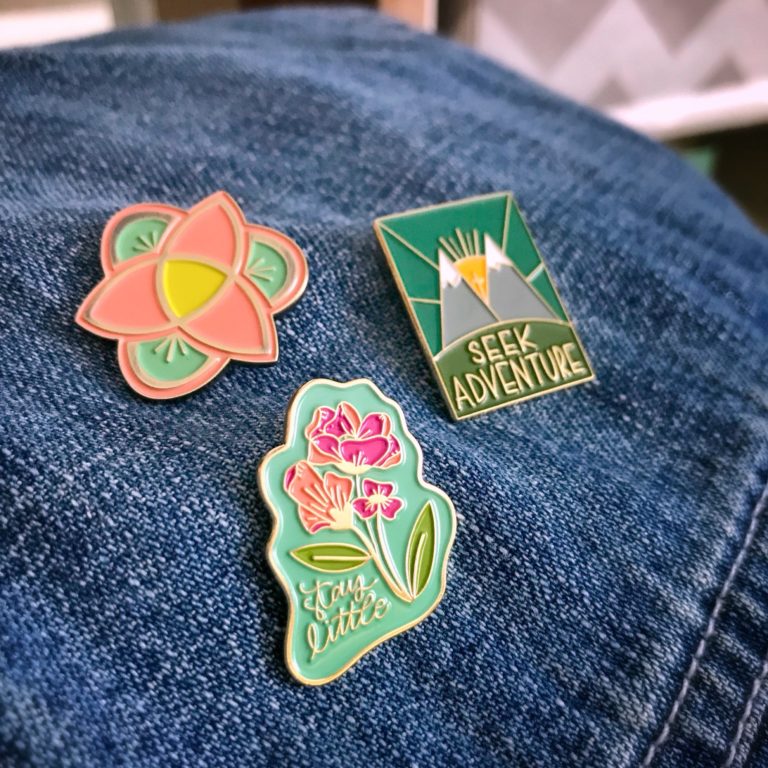 Home Goods/Decor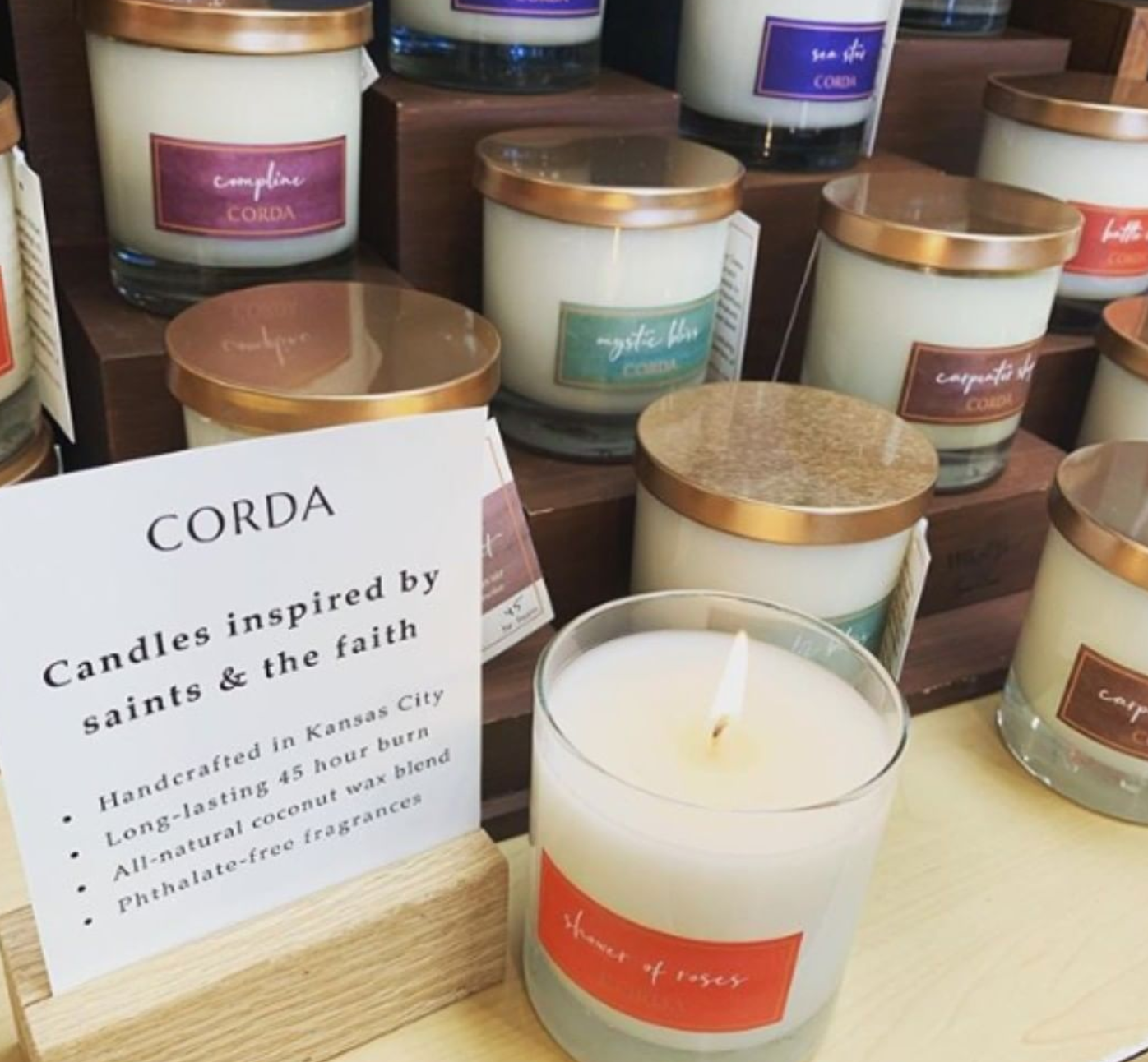 These gorgeous hand-poured natural wax candles are to die for. Ive tried two of the scents (Compline and Sea Star) and both deserve all the heart eyes emoji. Who doesnt love getting candles as gifts?
Use code Carrots10 to get 10% off all individual candles through 12/15
I have been enamored with this shop ever since I saw their devotional candles at the Edel Gathering years ago! The style is so beautiful and these prints are already on sale BEFORE the awesome discount code.
Use PRINTS2019 to buy one print get one 70% off
I just adore these intricate prints of some of my favorite saints! What a beautiful style of sacred art. I have St. Maximilian Kolbe and St. Oscar Romero and just need to get frames so I can add them to our wall of sacred art above our family altar. (Erin Marek, the artist, also makes incredibly lovely little cloth dolls.)
Use FREESHIPCARROTS to get free shipping on all prints Thanksgiving Day Dec. 1st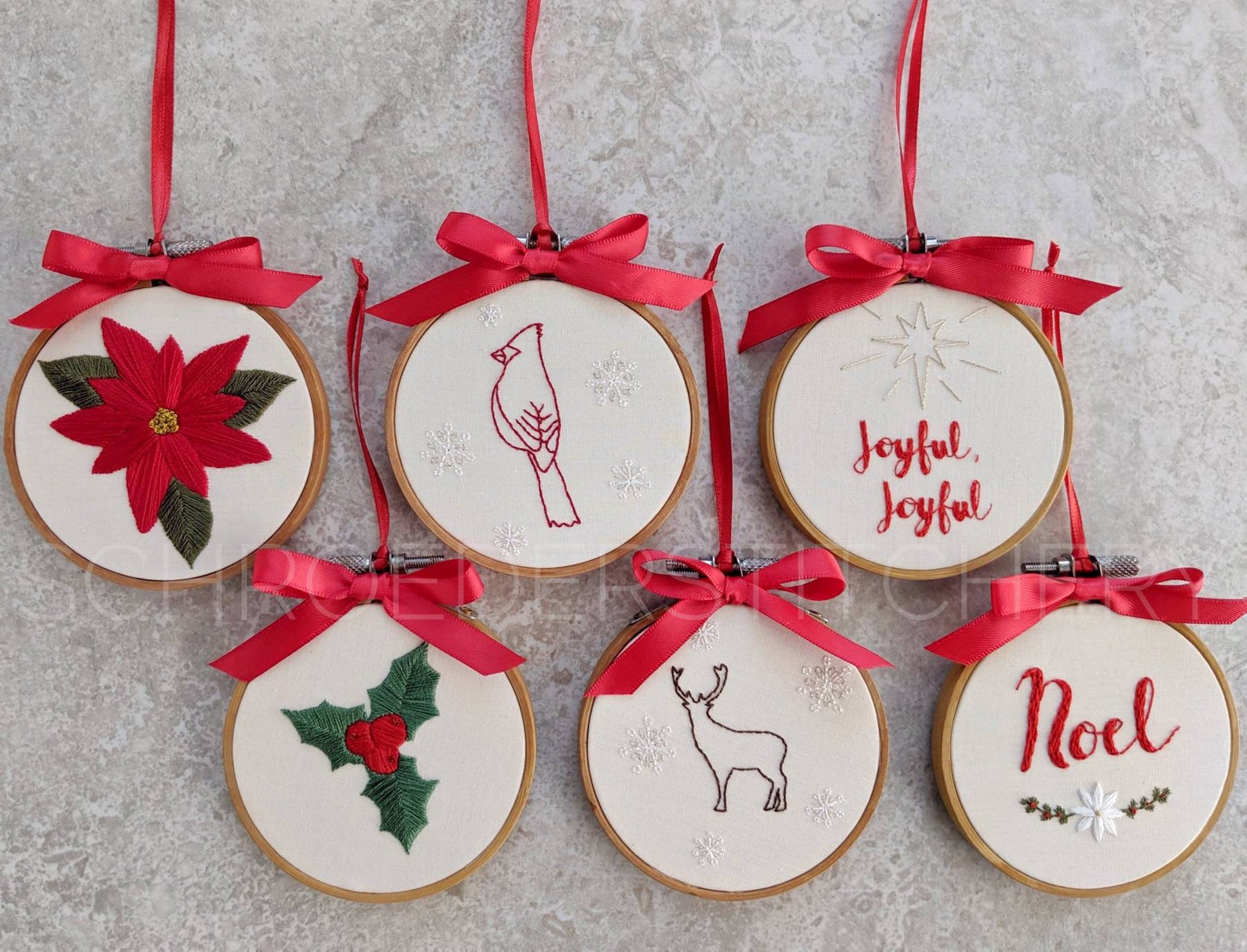 These beautiful hand embroidered Christmas ornaments are family heirloom worthy. The shop also features some lovely religious art and even Anne of Green Gables embroidery!
Use CARROTS10 for 10% off any regular priced item in the shop through January 1st
Literary figures, saints, and lovely designs? Im in! This darling shop is full of beautiful things.
Use CARROTS10 for 10% off.
Katrinas botanical Rosary and Marian art have long been favorites of mine (I have several of her pieces on the wall!). And check out these details of Our Lady of Guadalupe!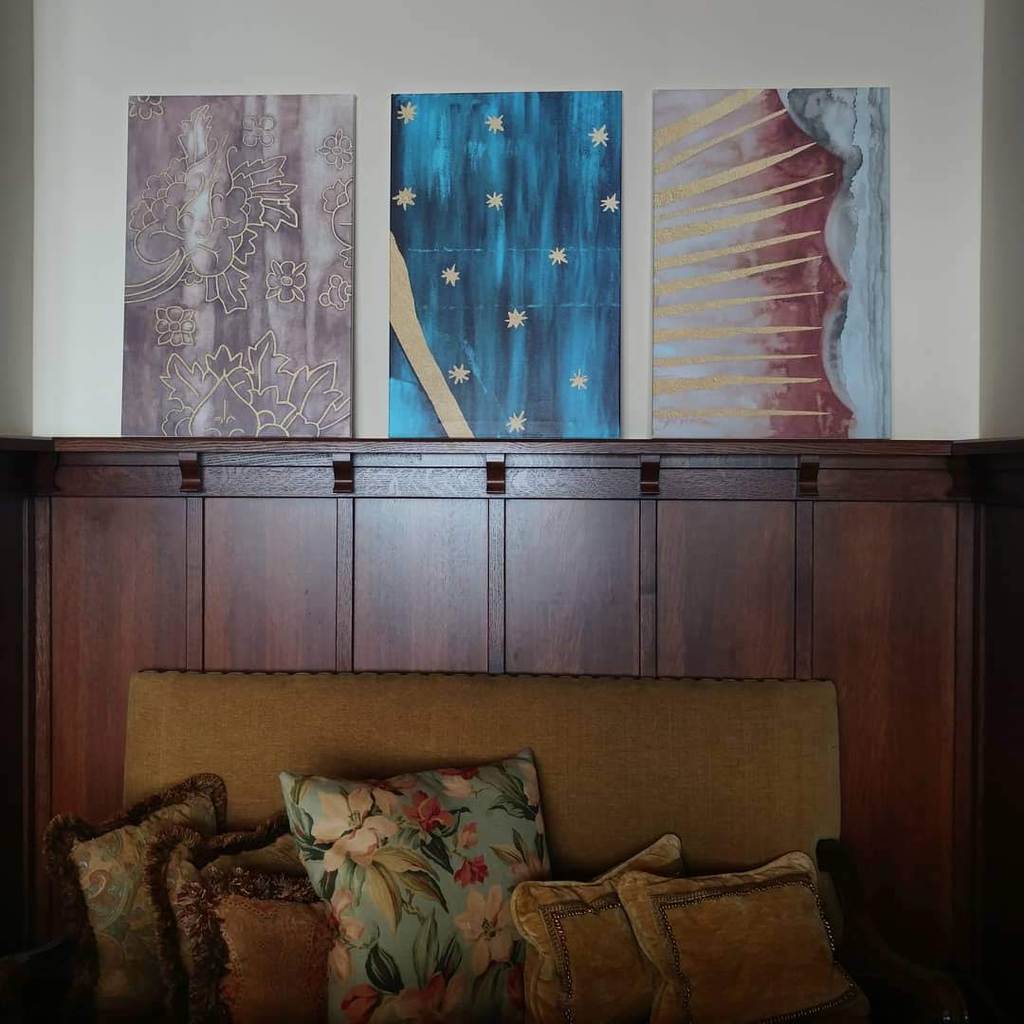 Use SHOPSMALL2019 for 20% off botanical rosaries, hand lettering, calendars and banners starting at 12AM Saturday through Monday!
Literary Magic
This Tolkien blanket is the coziest thing. Its soft on one side and fluffy on the other. Perfect gift for the LOTR fan in your life. And be sure to check out the other goodies in Kaitlyns shop. Last year I ordered three enamel cups for the big kids and this year we added a fourth for Baby Hildie. I make the kids use them whenever they have water and it is seriously cut down on the number of cups we are washing every day!
Keep in mind that this shop is only open once or twice a year, it closes until next summer or fall at the end of the day on November 30th!
Use code CARROTS10 for 10% off your order and always everything ships free in the US.
This is another must see literary-themed shop with apparel, baby books, blankets, and prints. (I also follow the artist on Instagram because her wall-to-wall built-in book shelves are just to die for!)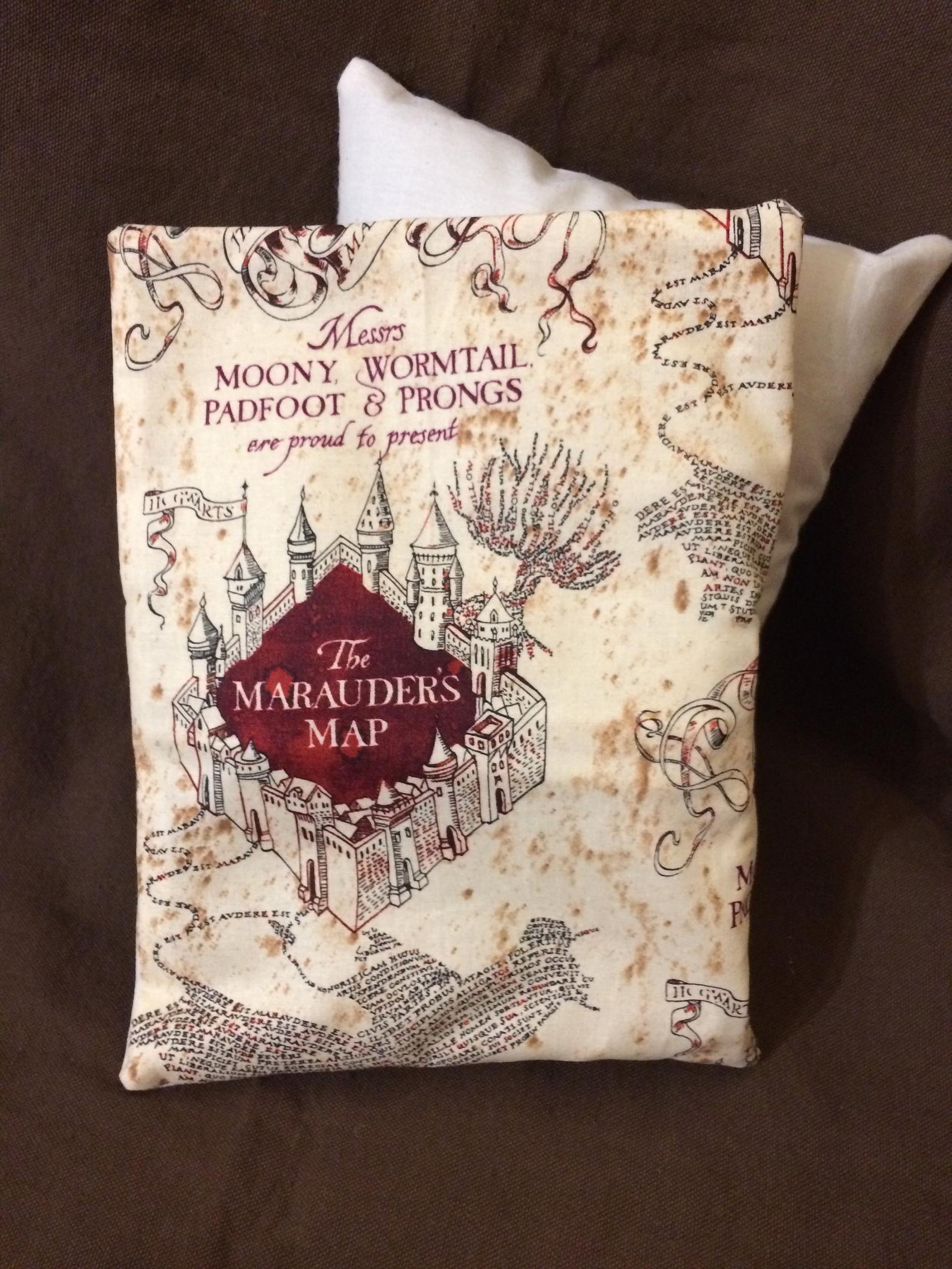 These adorable little Marauders Map pillows are a great gift for the HP fan in your life who solemnly swears he is up to no good.
Use CARROTS at checkout to get 10% off from Nov 29th-Dec 2nd
These gorgeous bookplates would be the perfect stocking stuffer!
Use cyber2019 for 20% off from November 25-December 3.
The Literary Medicine Cabinet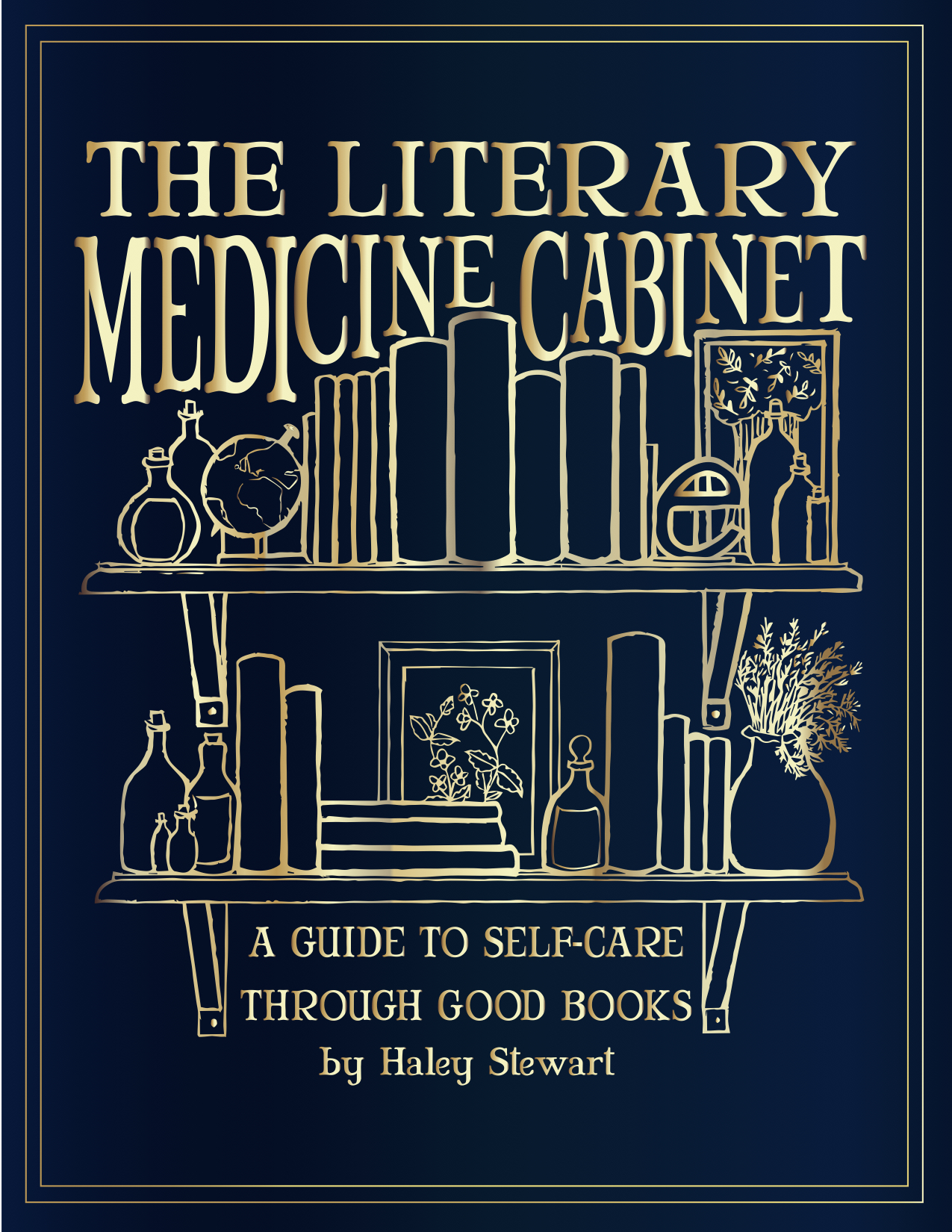 My ebook guiding the reader through reading as self-care is available for purchase here OR can be ordered as part of the Self-Care Bundle that goes on sale on Black Fridaysign up here to be notified when the sale goes live.
Gifts for Kids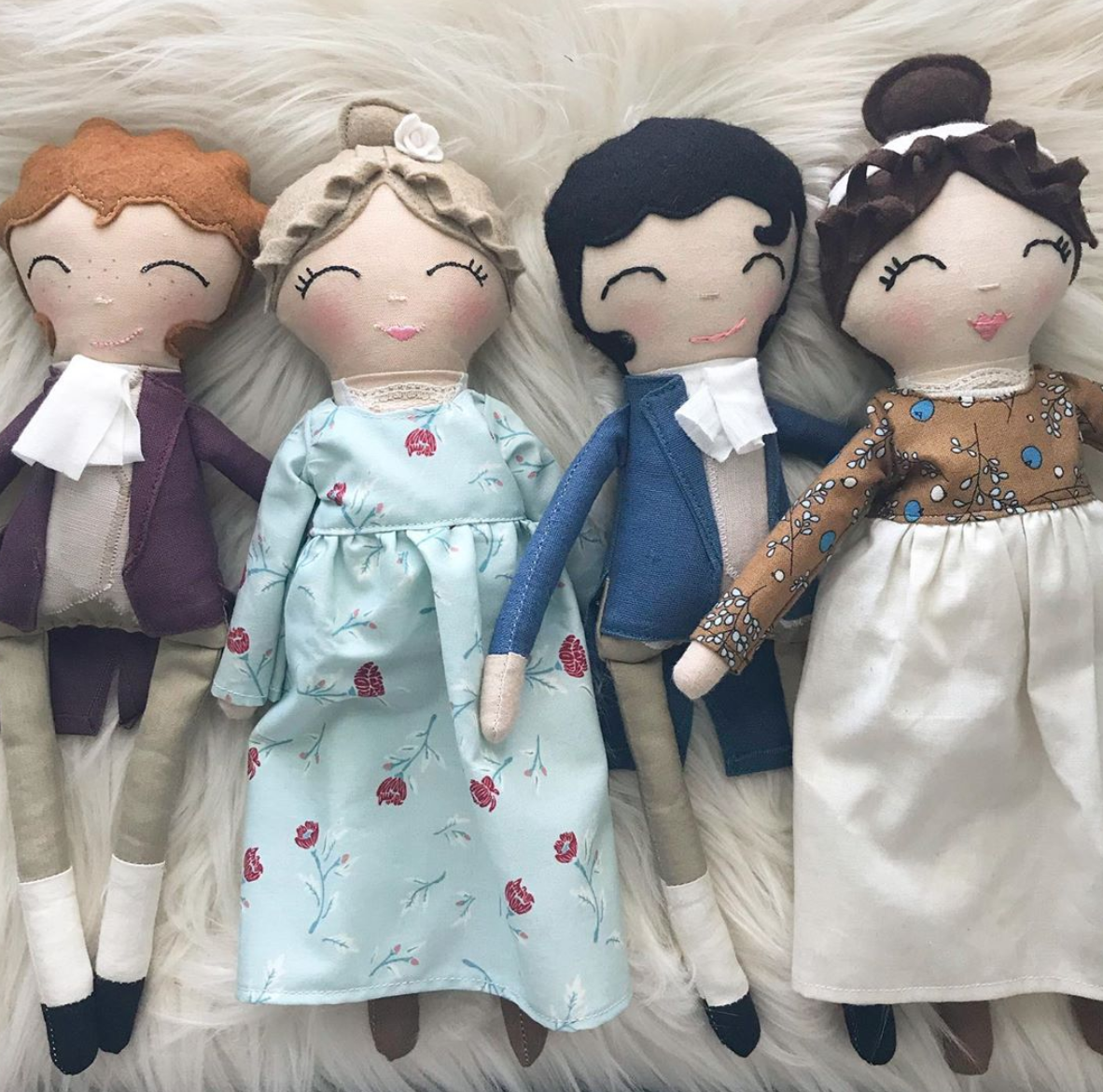 These stunning handmade dolls come in literary themes (Jane Austen, Anne of Green Gables, Charles Dickens, etc) or as your favorite saints! Im giving a St. Hildegard doll to little Hildie for Christmas.
The shop sells out super fast whenever anything is in stock. New product is dropping December 6th so keep an eye out by following the shop on Instagram.
Use code CARROTS for 10% off order of $25 or more through December 10th (and each order receives a free Lucy Maud Montgomery bookmark!)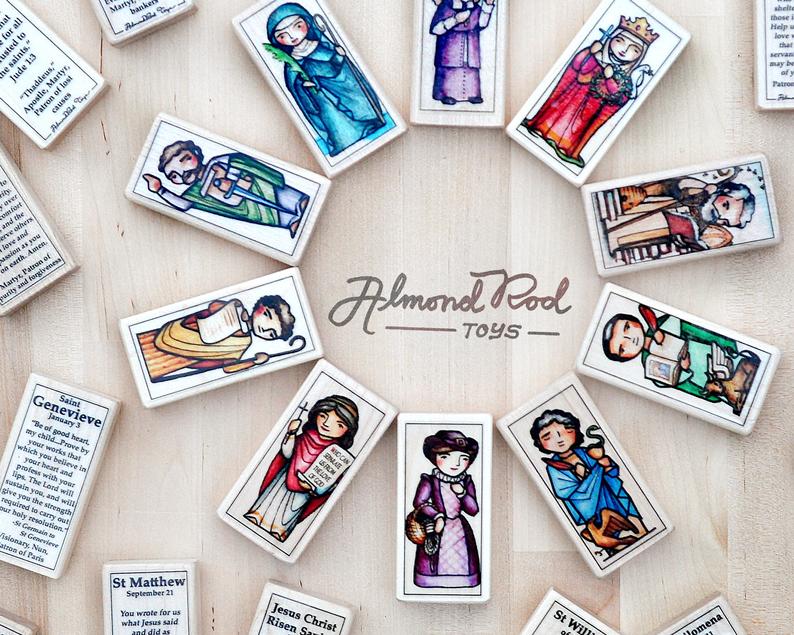 These saint blocks are my FAVORITE baby gift. Hildie has loved them. Theyre the perfect weight and size for babies to hold (and very durable for the inevitable drooling/teething). You can order blocks of patron saints or other themes like the new mysteries of the Rosary set.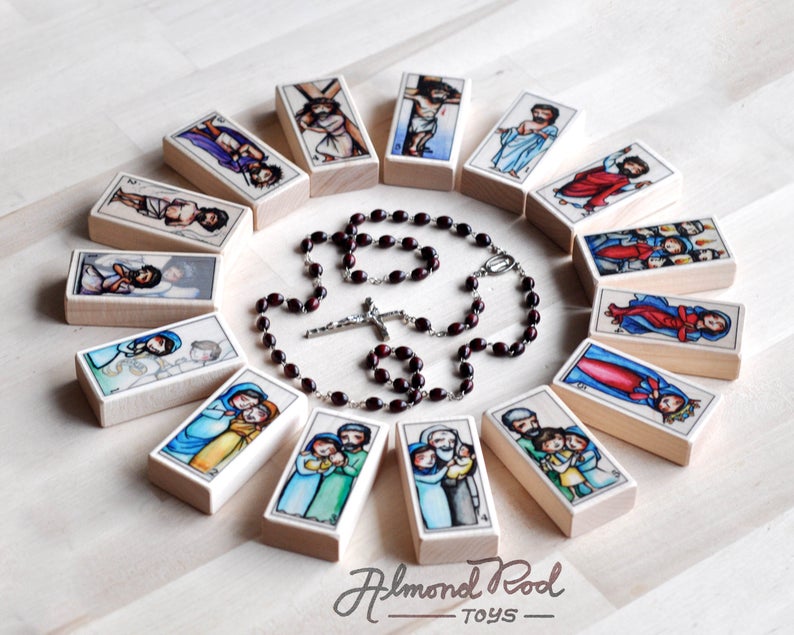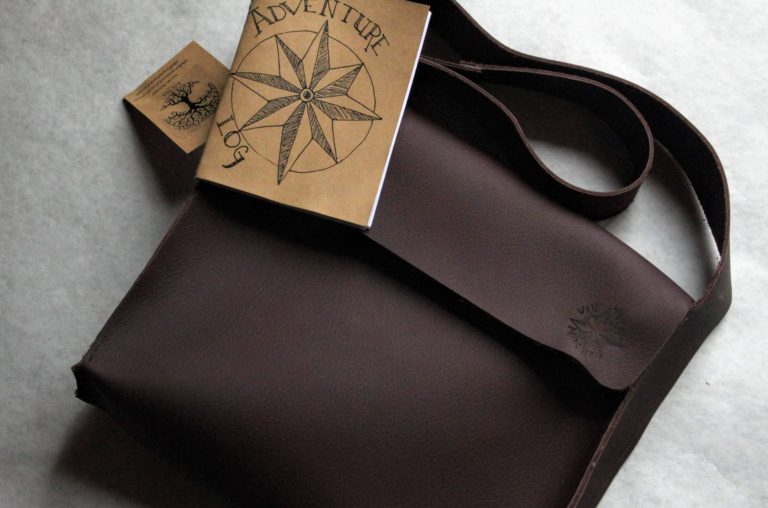 These adventure bags are gorgeous and made to be sturdy for kids who are exploring and adventuring.
Use code CARROTS10 for 10% off any purchase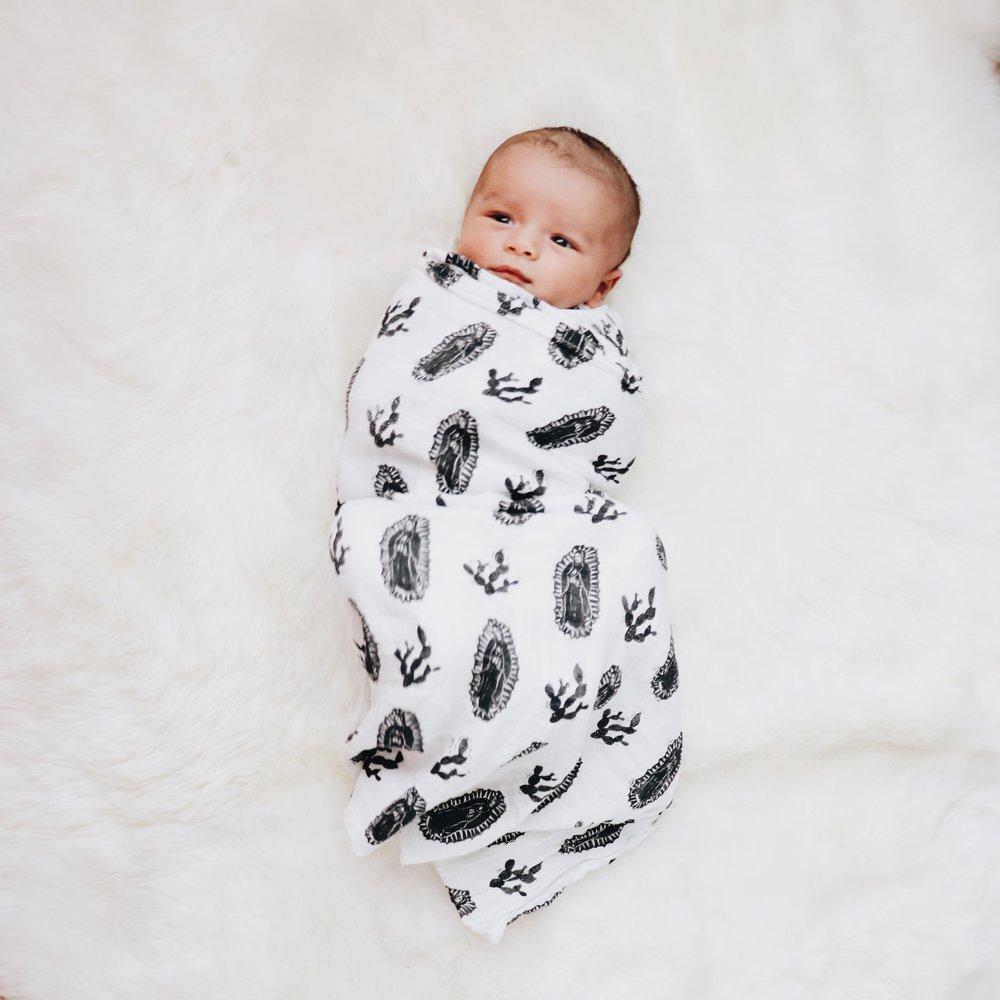 Got a sweet baby to shop for? Check out this Our Lady of Guadalupe swaddle blanket!
Rosaries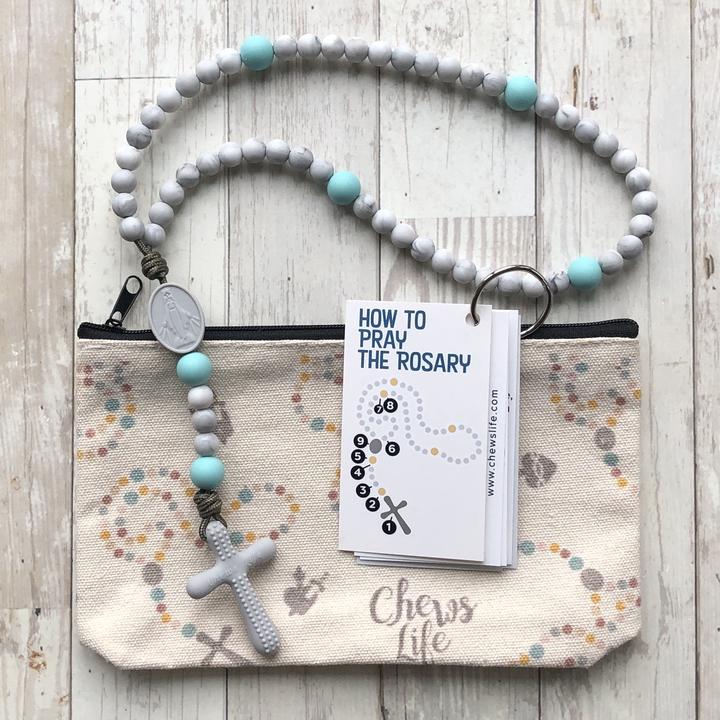 Ive long been a fan of the chewable toddler rosaries from ChewsLife but they just launched new rosaries for the big kid 5-12 crowd that are super durable and slightly smaller than the toddler ones. The soft silicone beads slide smoothly along the durable paracord, helping kids to count their Hail Marys as they go. The prayer cards are printed on nearly indestructible synthetic paper, that will endure years of repeated use. And it all comes with a canvas zip bag to carry their rosary gear, and any other small sacramentals, prayer cards, or accessories to take with them on the go.
And heres their Black Friday promo information: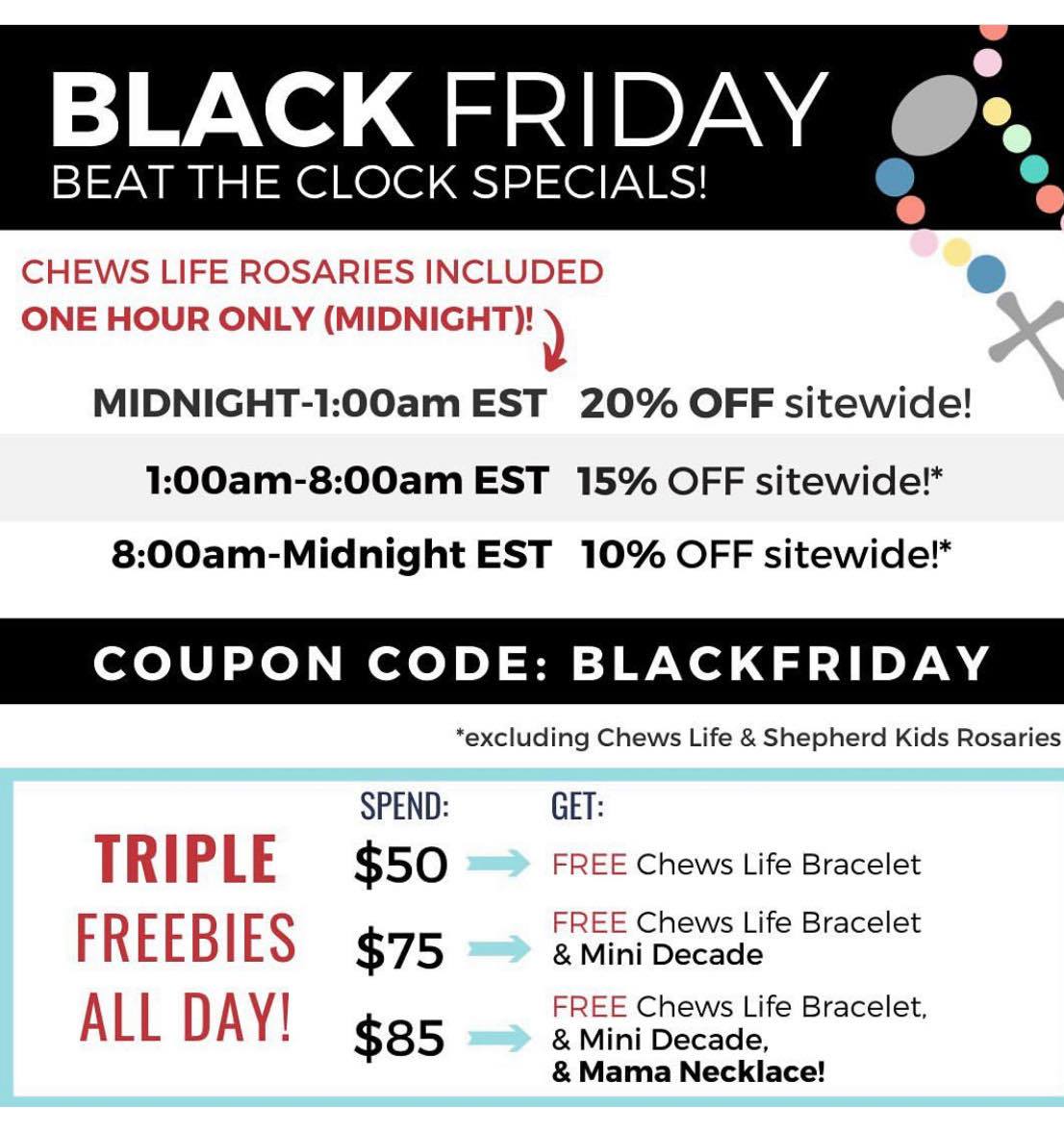 These heirloom-worthy rosaries are made by fellow converts who love the Rosary and discovered that even the nice rosaries they had broke easily with heavy use. They create wire-wrapped rosaries that are beautiful enough for special occasionsbut durable enough for daily prayer. Made from semiprecious gemstones, Swarovski crystals, Czech glass, genuine turquoise, and handmade sterling silver Southwestern pearls, you will not find rosaries constructed with these unique handmade beads anywhere else!
Use CARROTS for 10% off your order.
Jewelry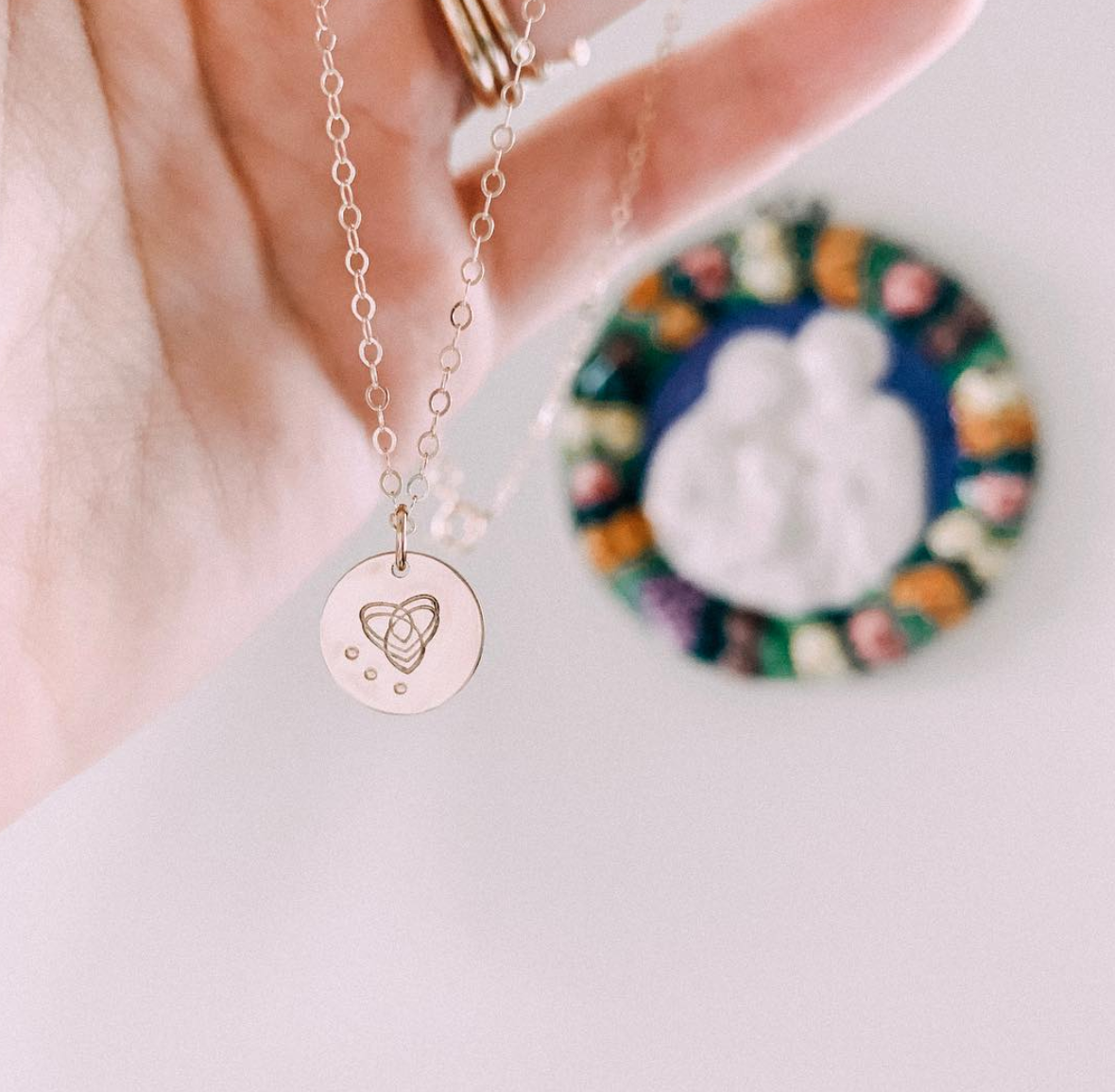 This lovely shop reopens on Black Friday and is full of delicate, simple items. This mothers Trinity knot necklace is a great gift for your mom or any mom and is hand stamped with the number of children!
All items 15% off Black Friday-Dec. 3rd when the shop closes for the year.
Everything in this shop is stunning. I fell in love with these earrings so Im giving away a pair to a lucky reader! Just leave a comment to enter (US readers only). Giveaway ends December 2nd.
Use Carrots10 for 10% off.
These saints medals are so fun and very kid and teen-friendly! Im giving a bracelet to each of my kids for St. Nicholas Day with a medal of their patron saint, but theres also necklaces and more in the shop!
Apparel
I love these hand-printed items! Tees to the Kingdom is a small shop that releases just one or two designs at a time and theyre always wonderful. (Be sure to click over to the second page of products to see more items that arent sold out.)
These lovely t-shirts and (my personal favorite) cardigans are created by Lauren Winter for Catholic women who want to be a light of Christ in their own little corner of the world. Theres also mens t-shirts and kids sizes!
Use hollyjolly Black Friday weekend to get all shirts marked down to $22 and all cardigans marked down to $32 (free shipping on all orders of $50 or more) There are double freebies for the first 200 orders starting at midnight on Black Friday. Use flashsale as the code for any the sales Cybery Monday-Friday.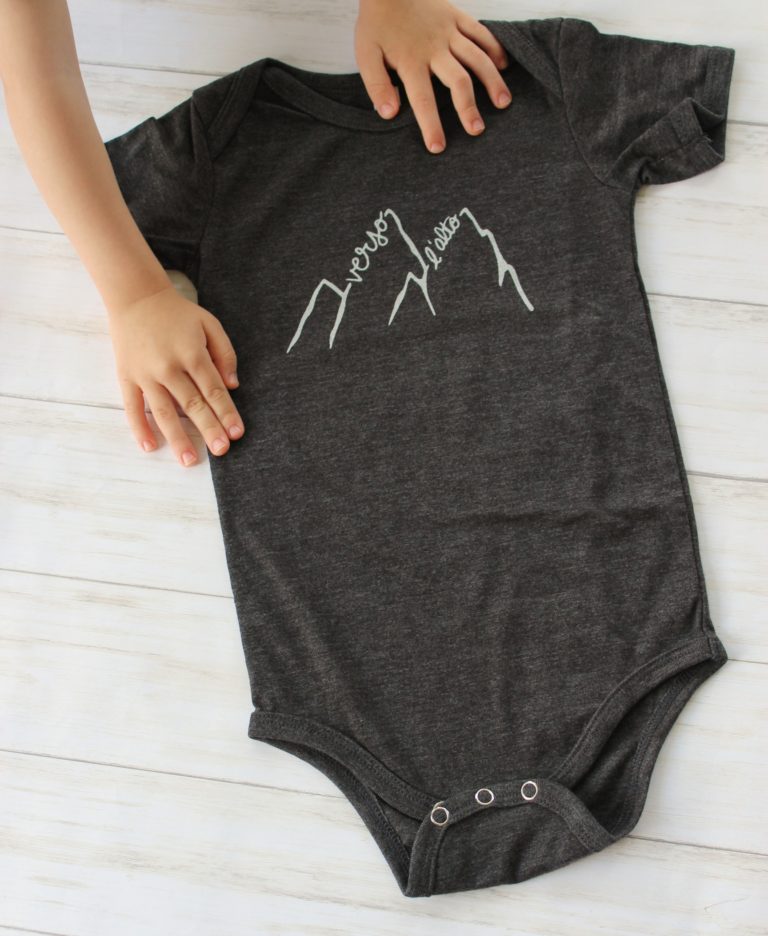 How cute is this Frassati-themed baby onesie? To the heights! The shop has lots of other lovely things including swaddle blankets!
Use coupon code CARROTS5 for $5 off orders of $50 or more.
These native wildflower bandanas were designed by Hildes godmother, Texas artist Katherine Makowsky. The bandanas are cut, sewn, and printed by hand in Nashville, so theyre ethically made in the USA. The pattern is printed on both sides of the fabric. Theyre about 2222 and very soft and lightweight more like a scarf than a bandana.
You can also pre-order the 2020 Texas Native months calendar!
Use coupon code CARROTS20 for 20% off bandanas.
These infinity scarves not only have fabulous patterns like stained glass windows, Latin calligraphy, or medieval animals, they also have a hidden zipper with a pocket for keeping your keys or a credit card.
Free shipping for orders over $35.
These Catholic-themed socks are the perfect dad gift (we got Daniel some for Fathers Day last year!). But theyre also a great stocking stuffer for kids!
Thanks for reading!
Thanks so much for reading and for your support of small businesses!
Can I throw out one more suggestion? I wrote a book that was released in 2018 and is now in its 4th printing. Its the story of my familys attempt at intentional livinga journey that sent us from a regular 9-5 grind to selling our house and most of what we owned and moving several states away to live on a farm with no flushing toilets for a year. It was a wild ride and one that has permanently shaped our familys values and priorities.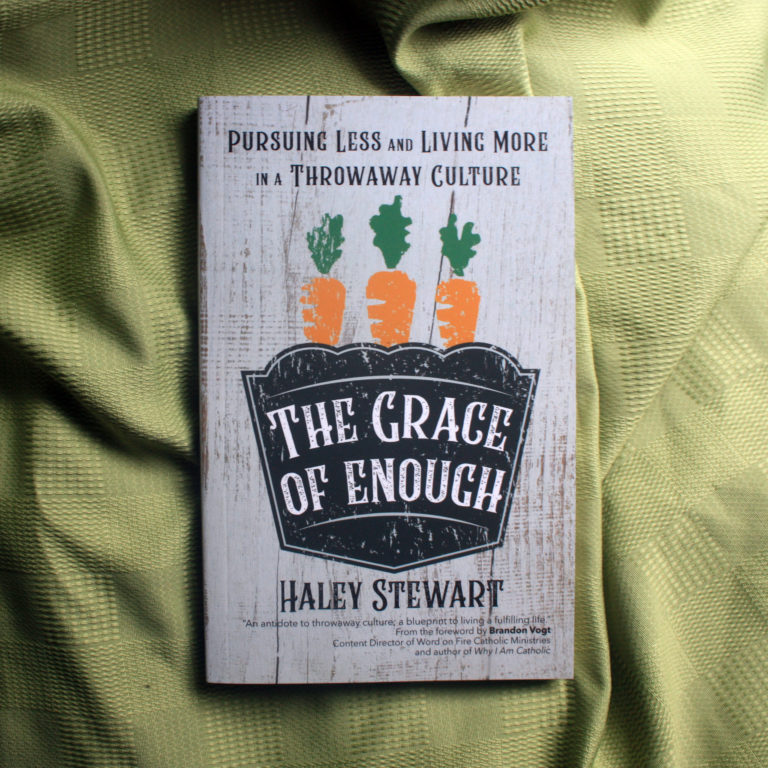 Its on sale right now direct from the publisher, Ave Maria Press!
Use BLACK19 Nov 27th-Dec 1st for 35% off AND free shipping.