Countess Kate wore wide-leg trousers in Orkney & they are actually pretty good?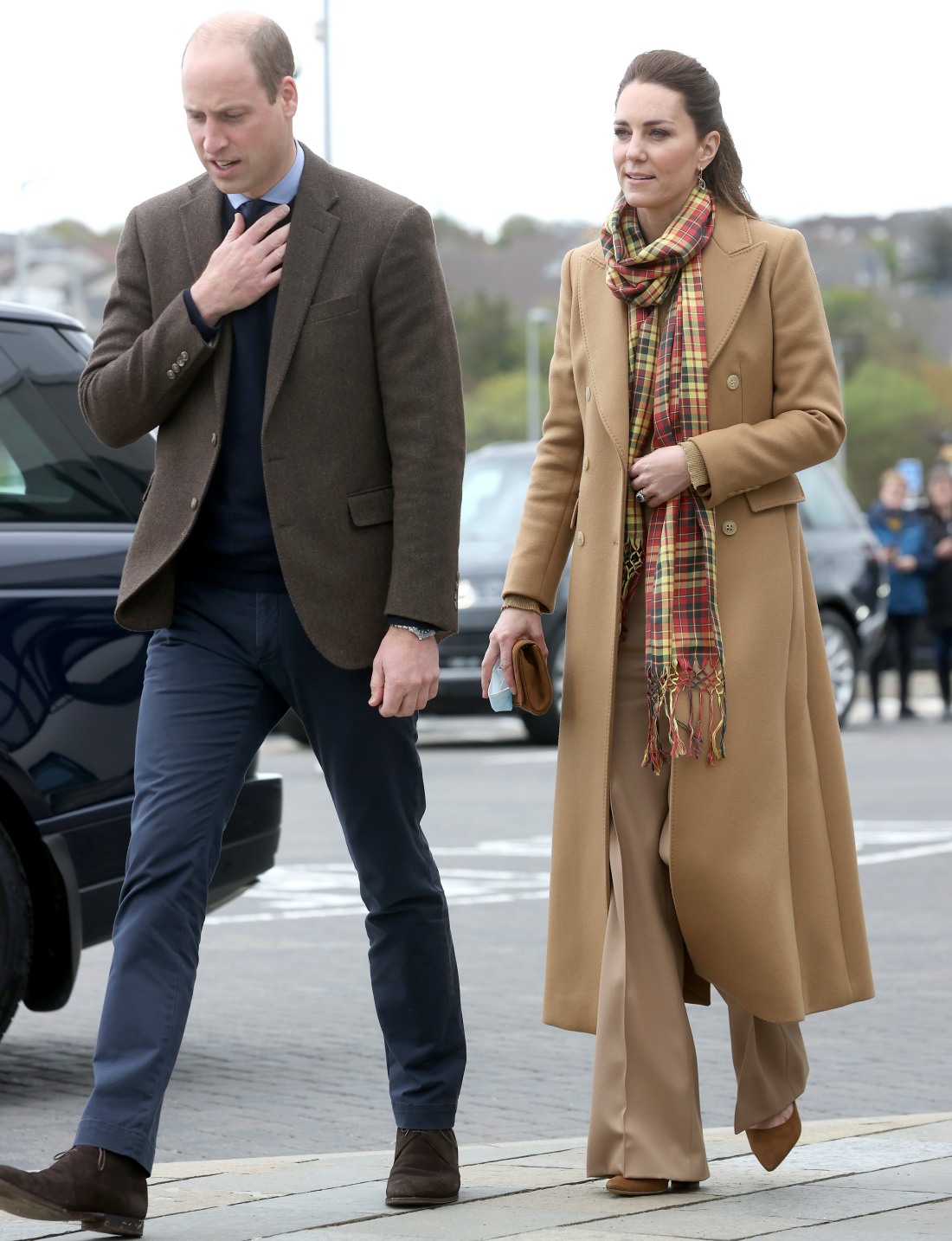 It honestly cracks me up that the Duke and Duchess of Cambridge (the Earl and Countess of Strathearn) color-coordinate their ensembles. They do it all the time! They both seem to think that blue is their signature color, so you'll often see Kate and William looking like they both got blue'd. For today's activities in Orkney, they coordinated their browns. The Daily Mail originally referred to this as "fifty shades of beige," which is honestly pretty accurate.
Kate wore a "recycled" Massimo Dutti coat and wide-leg trousers in a shade of camel. Fifty shades of beige jokes aside, I actually like the way Kate coordinated her browns. Some days, I feel like Kate has a problem coordinating which shades go together but she nailed this, or her stylist nailed it. I even like the tartan scarf! Did you really think we were going to get a keen trip to Scotland with no tartans? Of course not. This is the Strathearn tartan, I believe?
In other keen news, a few days ago, "royal expert" Kinsey Schofield told the Mirror that a reunion between the Cambridges and Sussexes is a non-starter at this point. Schofield said: "Sadly, I think the only way that things would go back to normal is if Prince Harry and Meghan Markle were to separate and Prince Harry returned to the UK solo. However, Harry would never leave his children in another country." Yeah, not to mention the fact that Harry actually seems to love his wife and he's not going to give up his marriage so that he can be his brother's doormat. Why do they keep acting like Meghan was the problem? Even now, after Harry has made it clear that he knows the endgame the Windsors planned for his wife.