Dorit Kemsley's Looks Over The Years
If fashion is a lifestyle, then Dorit Kemsley is living well. Whatever fans think of her Real Housewives of Beverly Hills behavior, she always dresses to impress. Andy Cohen can't even be mad when she leaves spray tan stains on the reunion couches. Dorit brings the glamor, and never misses.
Serving Elegance From Day One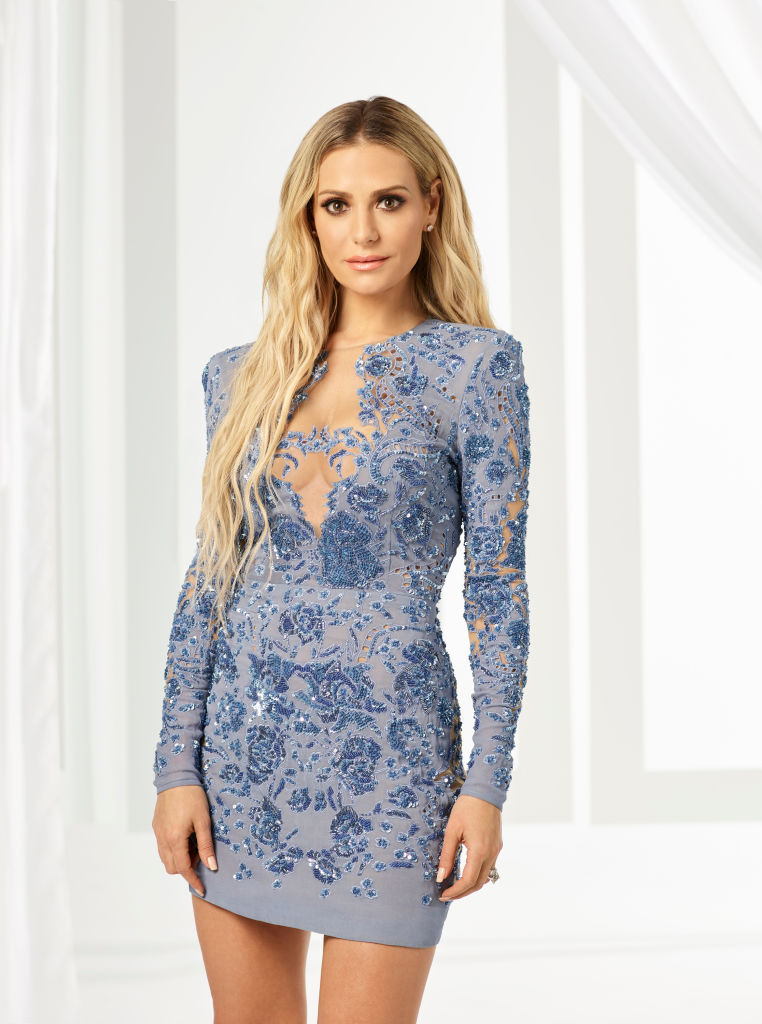 Dorit joined RHOBH in Season 7. She immediately proved she wasn't messing around in the fashion stakes. Photographed here in a stunning blue dress, she left no crumbs. The radiant floral design seemed extravagant at the time but was fairly tame when compared to some of Dorit's looks in later years. Lisa Vanderpump was thrilled to have her friend on the show. Unfortunately, the pair didn't end on the best of terms. Perhaps their shared love of fashion can bring them back together.
All Gold Everything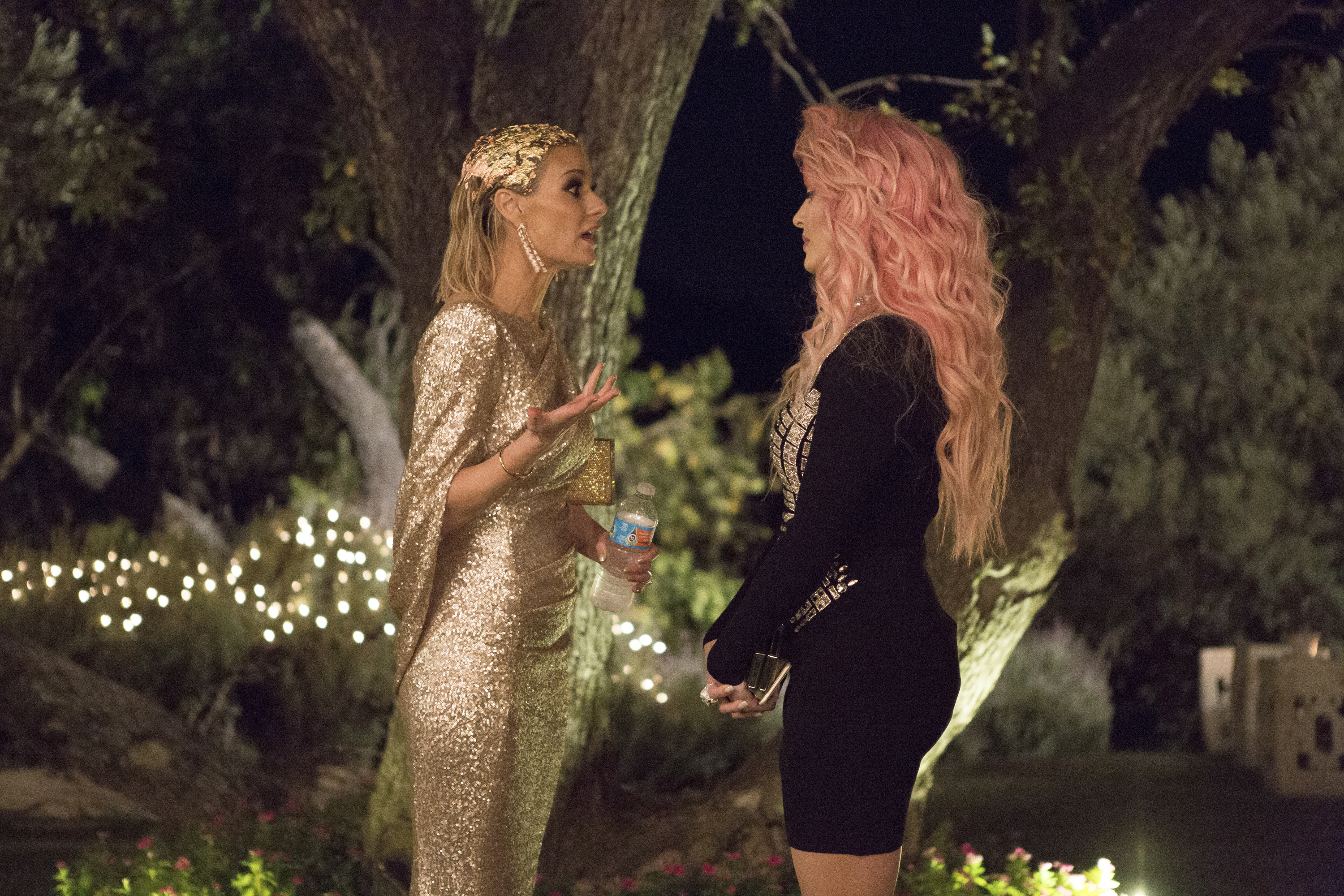 Perhaps one of the most polarizing fashion choices in Real Housewives history was this gold look from Dorit. Wearing gold foil in her slicked-back hair was always going to divide opinions. Completing the look with a gold sequin cape and gown? Brave, but effective. Dorit was the talk of LVP's "Diamonds and Rosé" party. An incredible way to conclude her first season. The outfit screamed "drama," and Dorit wasn't afraid to engage in plenty of it. Just so long as Lisa Rinna didn't breathe near her too closely.
Category Is: Black Swan Realness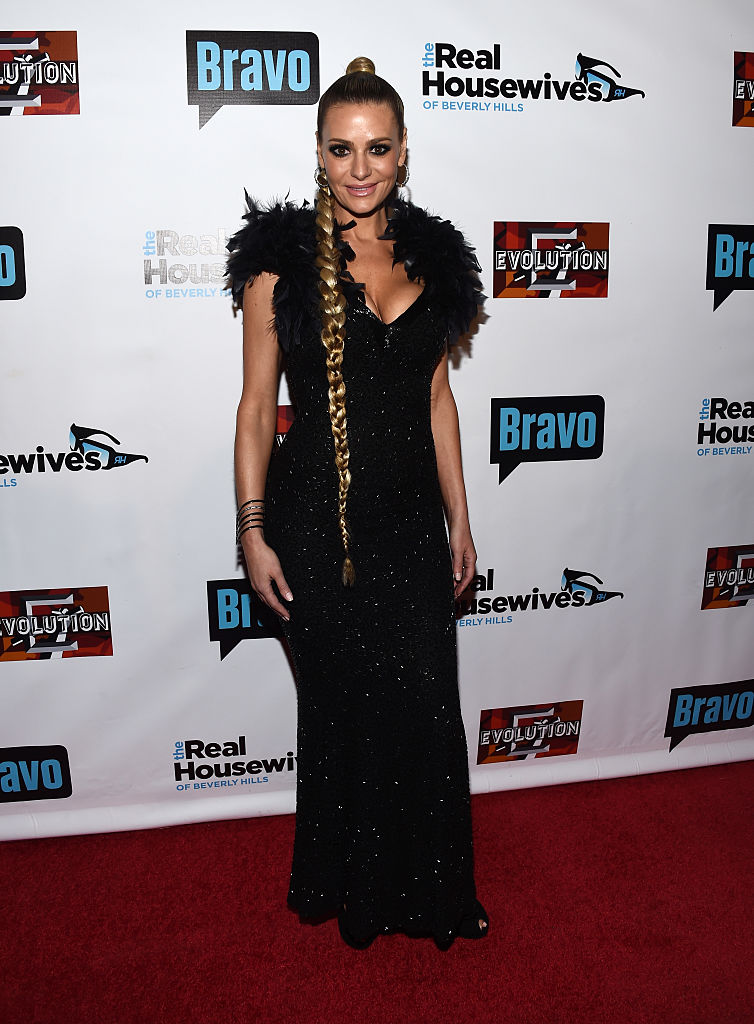 This shimmering black ensemble, complete with feather ruffles at the shoulders, screams high glamor. Dorit certainly made an impression at the premiere for her debut season of RHOBH. The sparkle in the low-hanging number makes sure every eye in the room looks Dorit's way. With her feet almost completely covered, she looked as if she was gliding across the red carpet. Factor in that Rapunzel-esque ponytail, and you have another classic for one of Beverly Hills' finest.
Casual, But Make It Fashion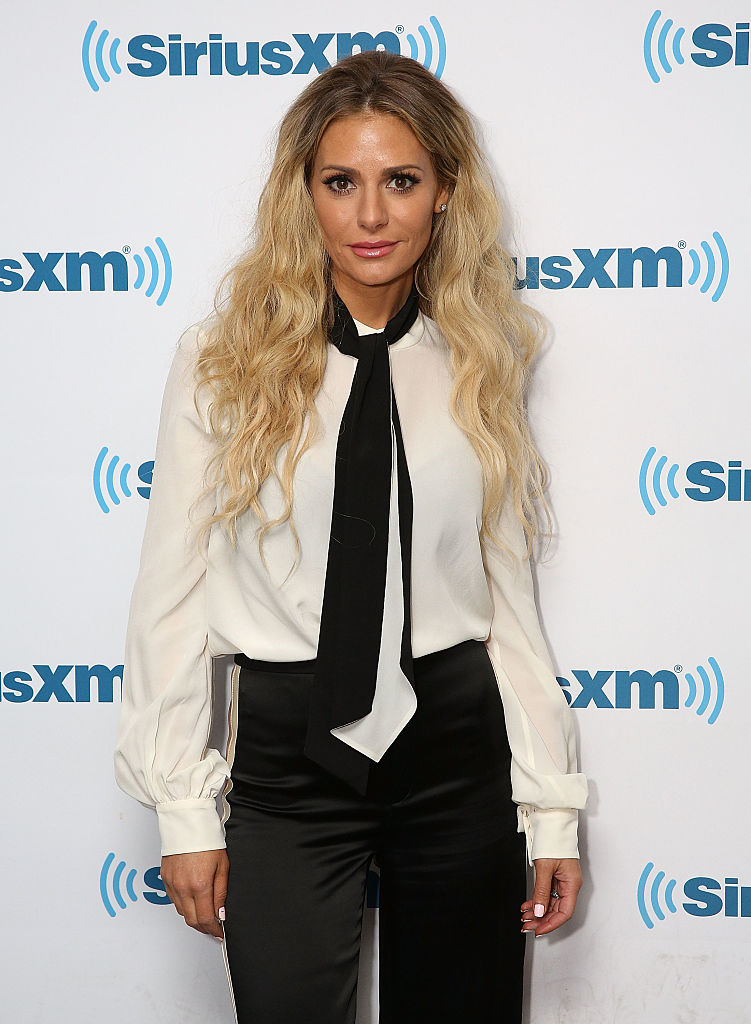 Dorit proved here that she can be playful, but still fashionable. This laidback approach isn't one we are used to seeing from the reality star. This may be one of her most understated looks of all time. Fortunately, Dorit knows exactly what she is doing when pairing that white blouse with those high-waisted trousers. And that hemline? Chef's kiss. From the scarf to the earrings, to the painted nails, she delivers on every aspect. Utter perfection.
Ready For The Runway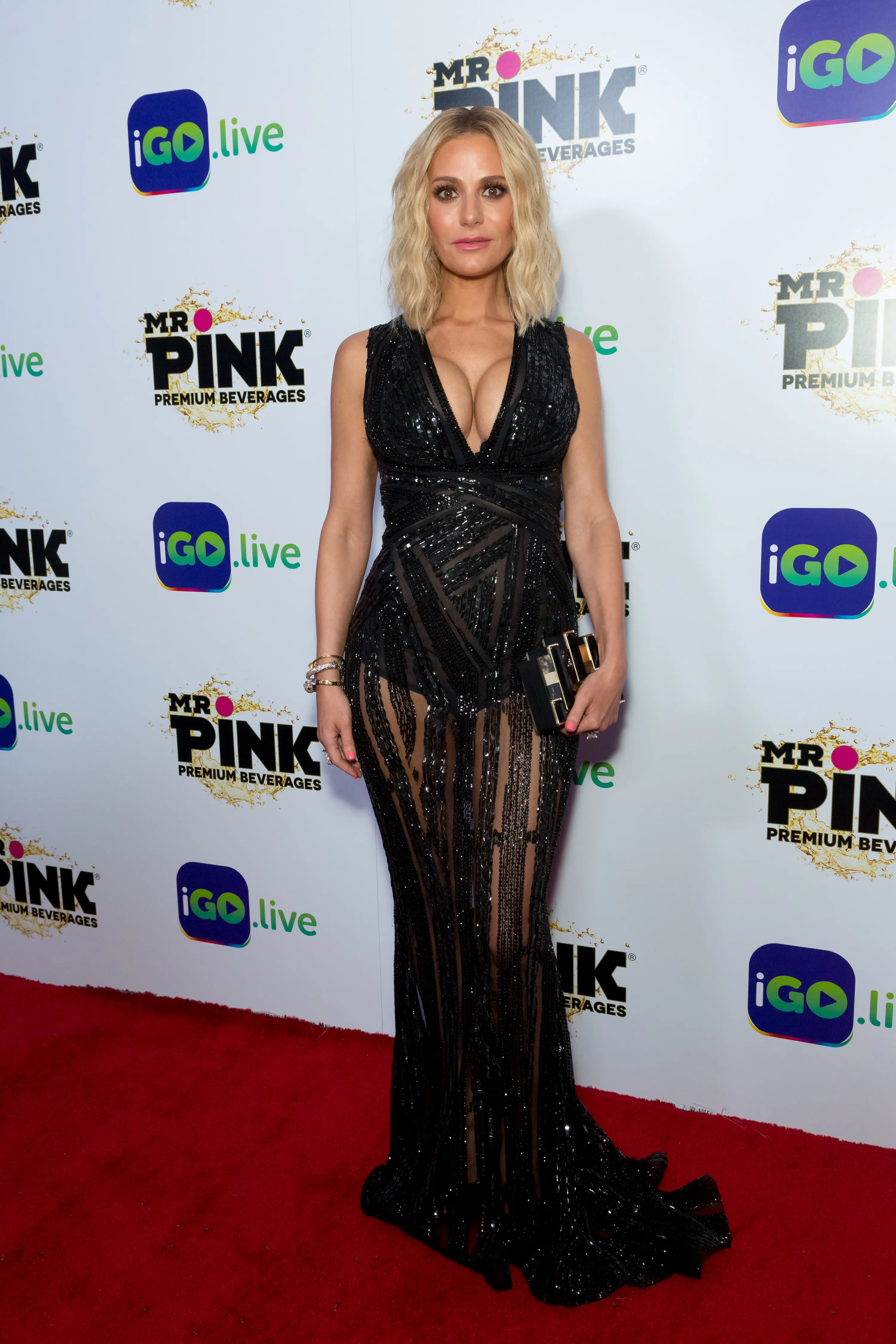 Dorit has worn many eye-catching outfits throughout the years. This is certainly one that sticks in the mind. Here, the RHOBH alum looks ready to walk any fashion runway. Or indeed shoot a music video. Perhaps Erika Jayne can record an "XXPEN$IVE" remix with her castmate? Dorit definitely looks the part here. Cinched at the waist with a jarring pattern running through the torso, it makes an impact. And of course, there is the signature Dorit sparkle.
Just Another Day At The Office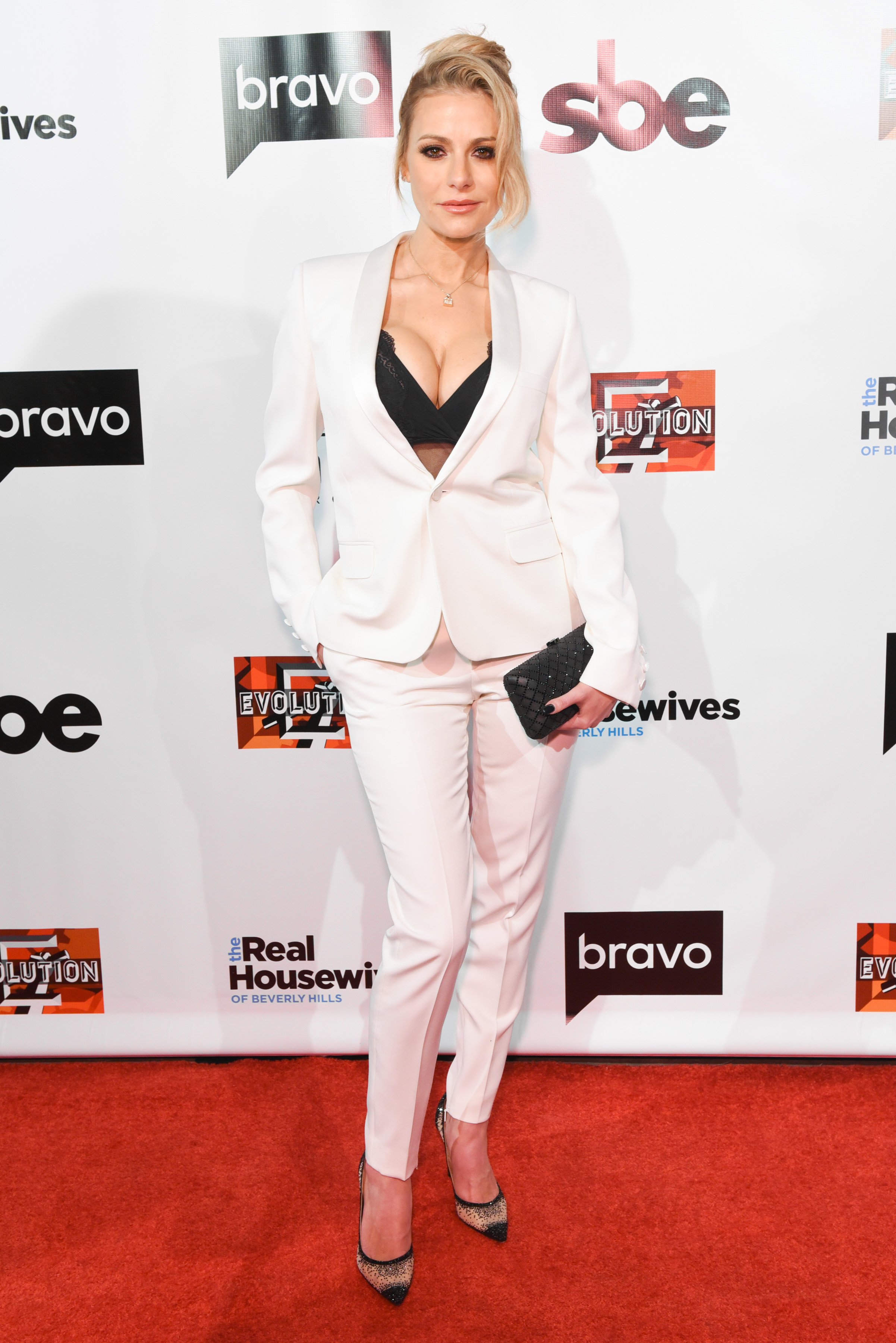 If looking like the HBIC was Dorit's goal at this event, she smashed it out of the park. While at first glance she may look ready to make her mark in Wall Street, the bustier coupled with this power suit screams red carpet boss lady. The black purse complements the outfit perfectly. Some may raise an eyebrow at the choice of heels, but this is a woman who knows how to style herself. The swagger, the little bend in the knee… Dorit exudes confidence, and it's easy to see why.
Purple Reign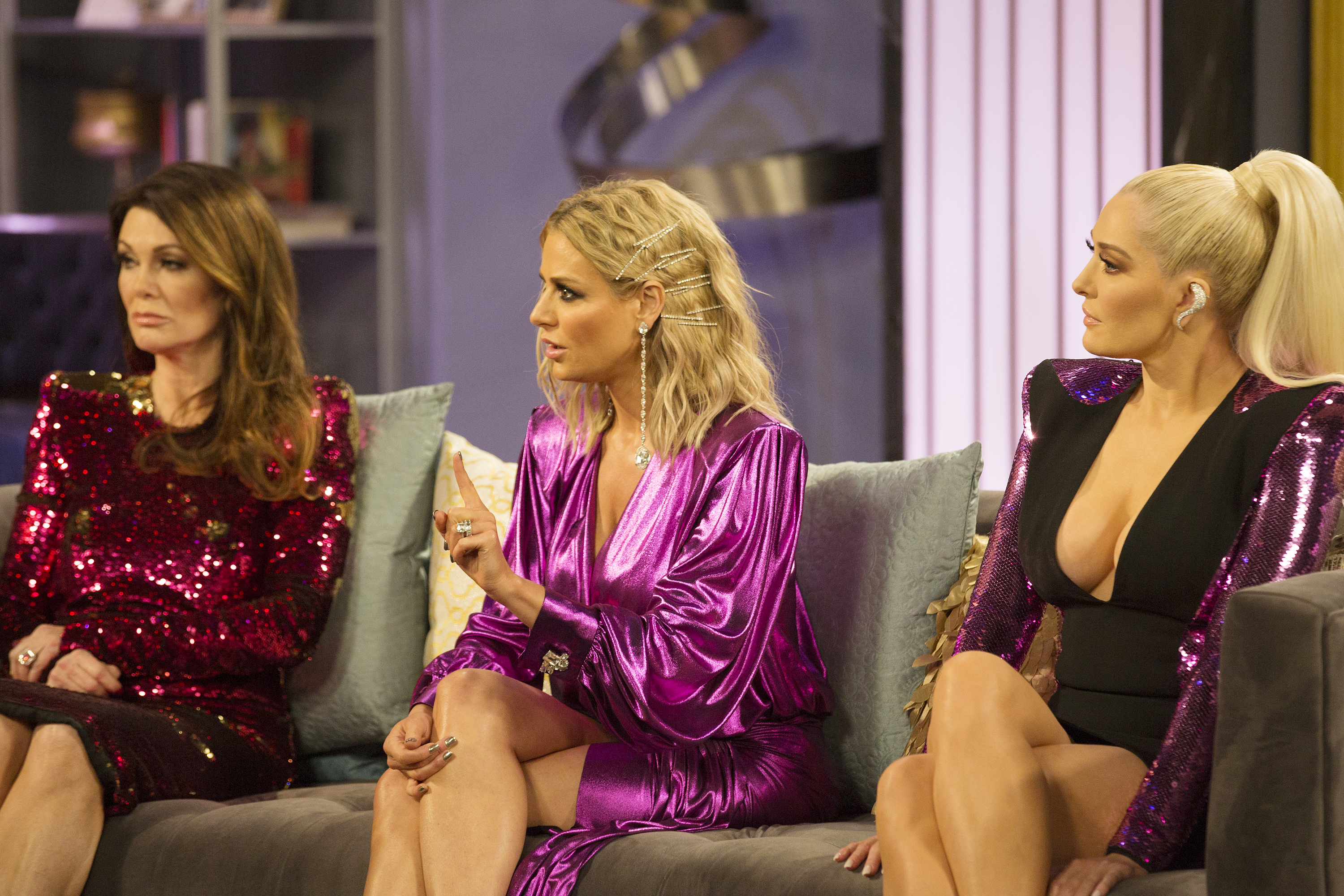 If there's somebody who is always going to deliver a reunion look to be remembered, it's Dorit. This shimmering silk dress is one that made sure every light bounced off it. It didn't matter if she was shouting at a fellow castmate; she looked good doing it. Dorit even explained how she had matched her reunion look to her favorite bag of chips in an Instagram post. She's definitely extra, but audiences love her for it, and nobody does it quite like Dorit.
All The Right Angles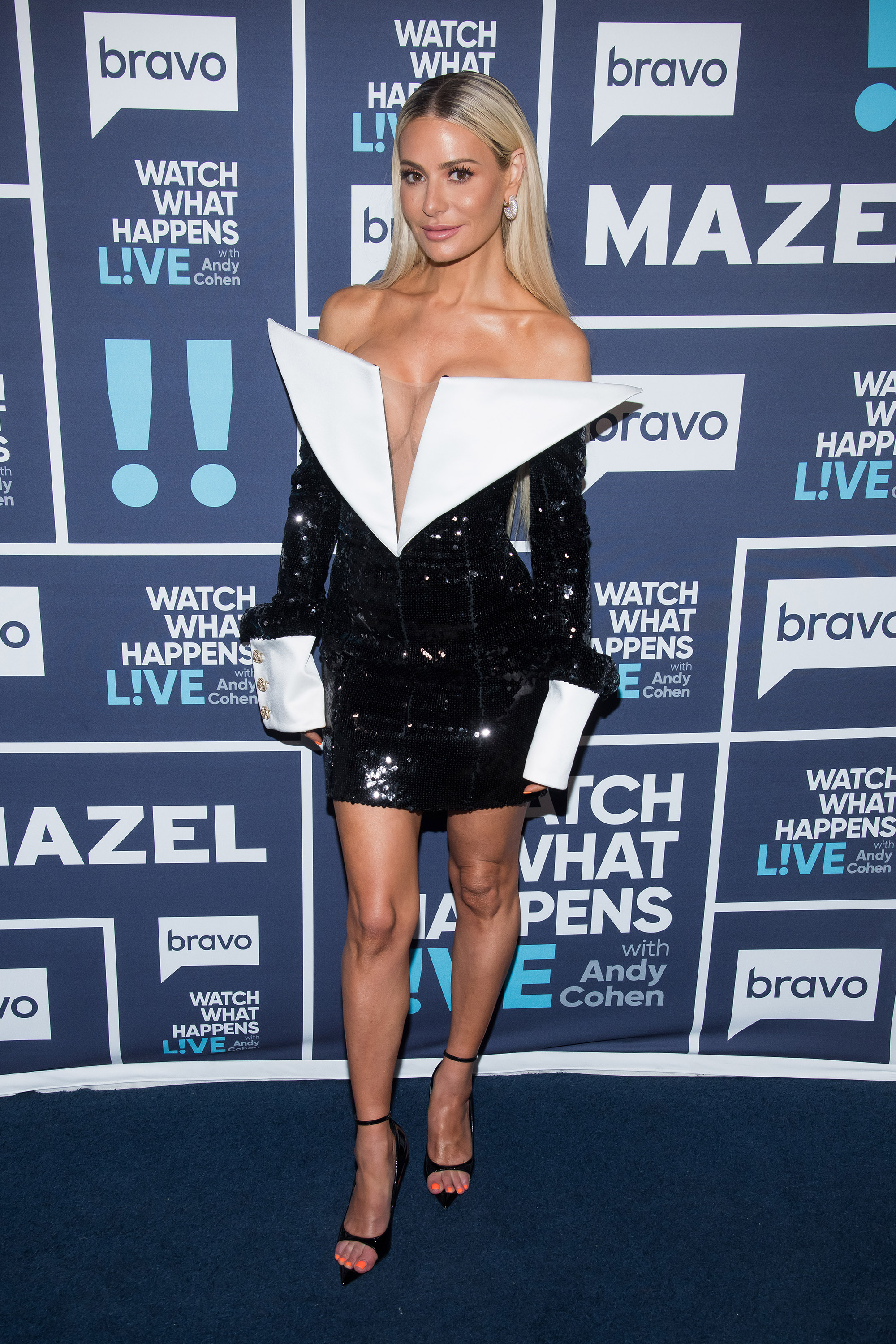 If Dorit asked a photographer to catch her from her good side, they'd be left spoiled for choice. That was never clearer than when she wore this fabulous outfit to Watch What Happens Live. The exaggerated sleeves matched up perfectly with the triangular chest piece. And of course, what is a Dorit costume without a little sparkle? If looking fantastic was a paid position, Dorit would be the richest woman in the world. She just gets it, and that's to be celebrated.
An Injection Of Color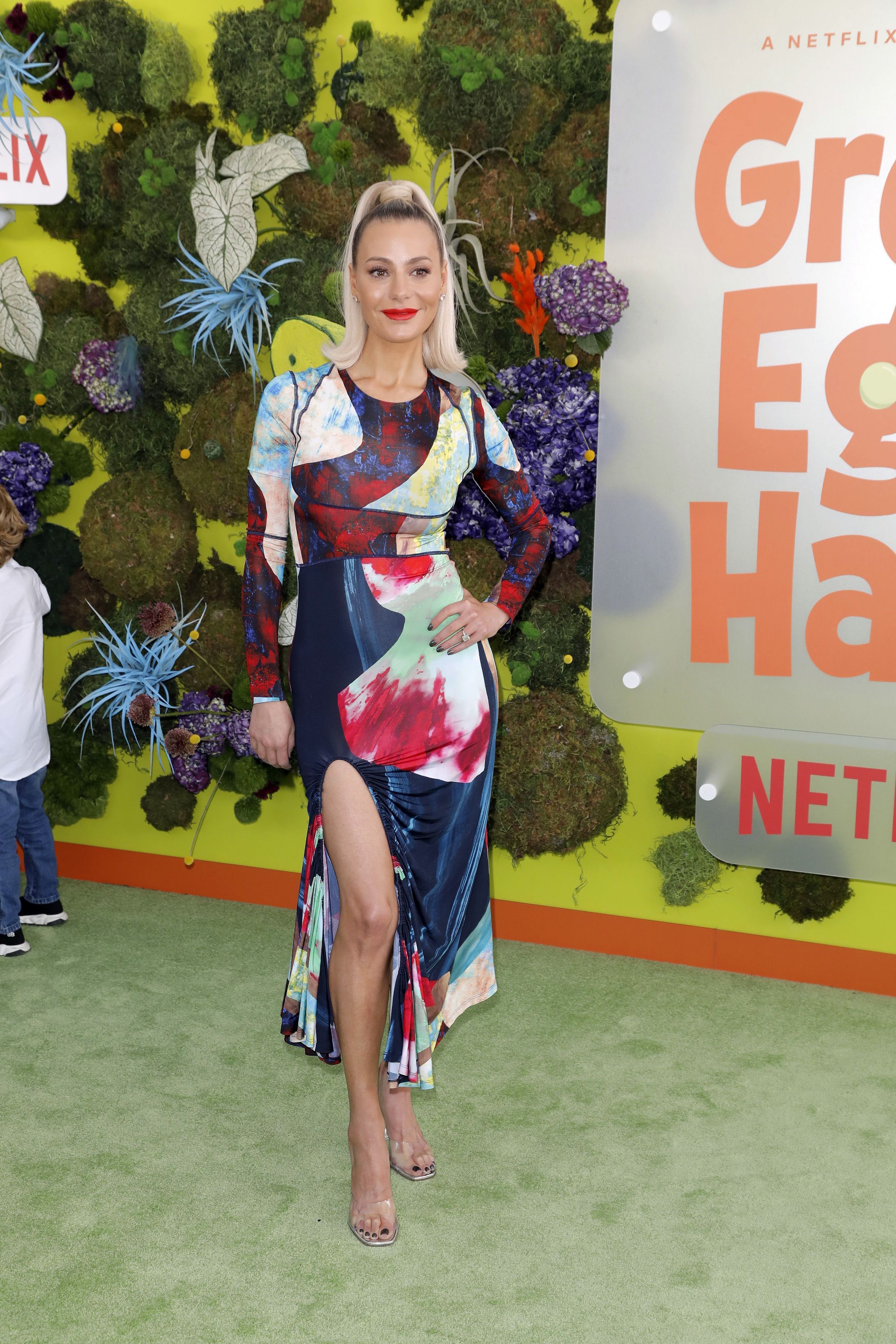 Dorit shows here that she isn't afraid to mix things up. In fact, she is quite happy wearing nearly every color of the rainbow. Looking like a painter's pallet, she pops on a carpet where it is hard to steal the spotlight. For someone who usually picks a single color or two, and sticks to that theme, Dorit proves she can be versatile when the occasion calls for it. She looks as if she has been plucked straight from a fashion museum. Stunning and breathtaking.
Versace At BravoCon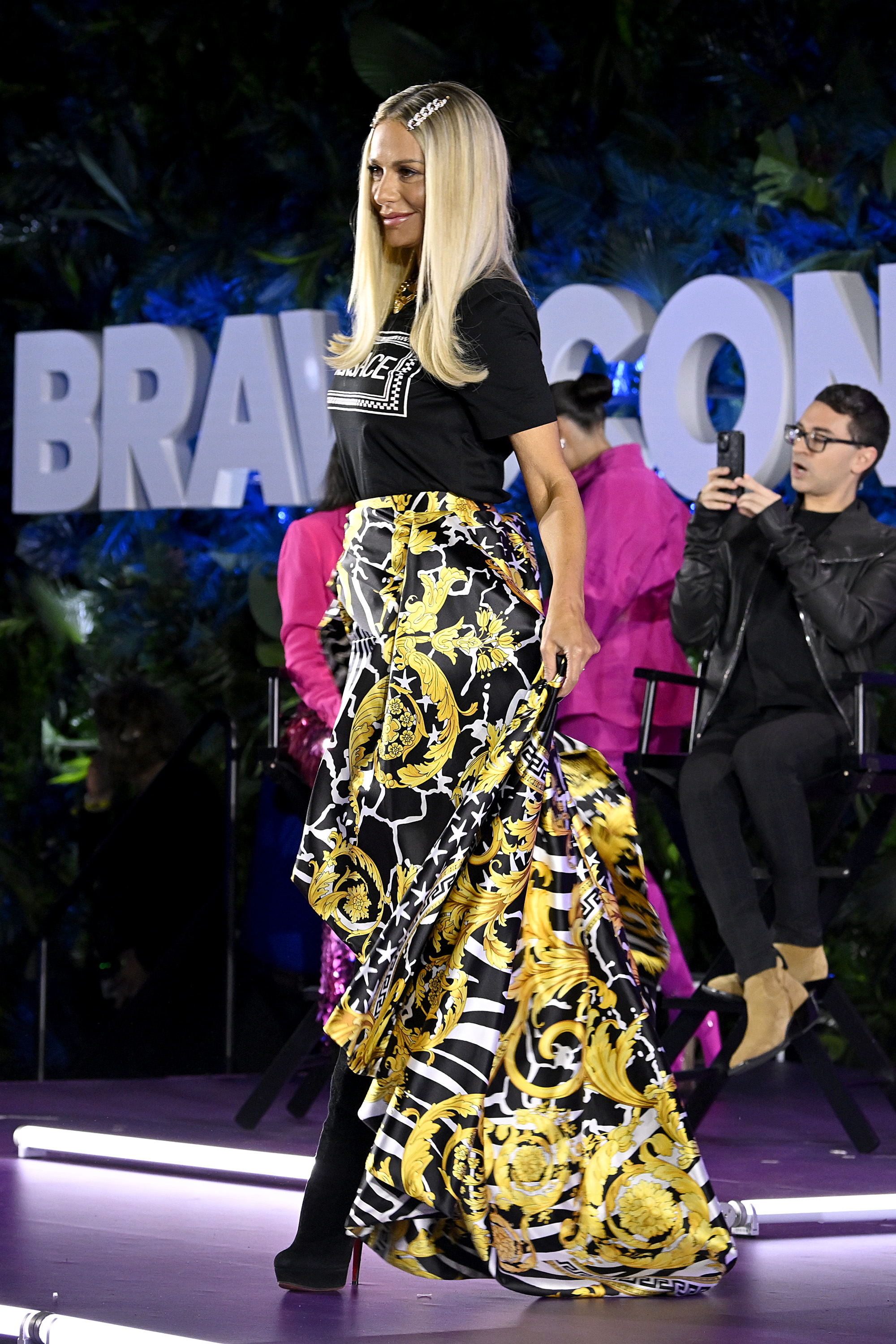 The Beverly Hills fans all flocked to see Dorit walk the runway at BravoCon. When they weren't booing an angry Rinna, they were left open-mouthed at this stunning Versace ensemble. This is an outfit that would swallow a lot of people up, but Dorit just knows how to execute it perfectly. Hopefully, Dorit will deliver another lesson in high fashion when BravoCon hits Las Vegas in November 2023. The world deserves more fashion treats from the RHOBH star.
TELL US – WHAT IS YOUR FAVORITE DORIT LOOK FROM THE YEARS? HAS SHE HAD ANY FASHION DISASTERS? DOES ANY OF THE RHOBH CAST COME CLOSE TO DORIT IN THE FASHION STAKES?
[Photo Credit: Santiago Felipe/Getty Images]
The post Dorit Kemsley's Looks Over The Years appeared first on Reality Tea.