General Mills Canada Free Scarf Promotion!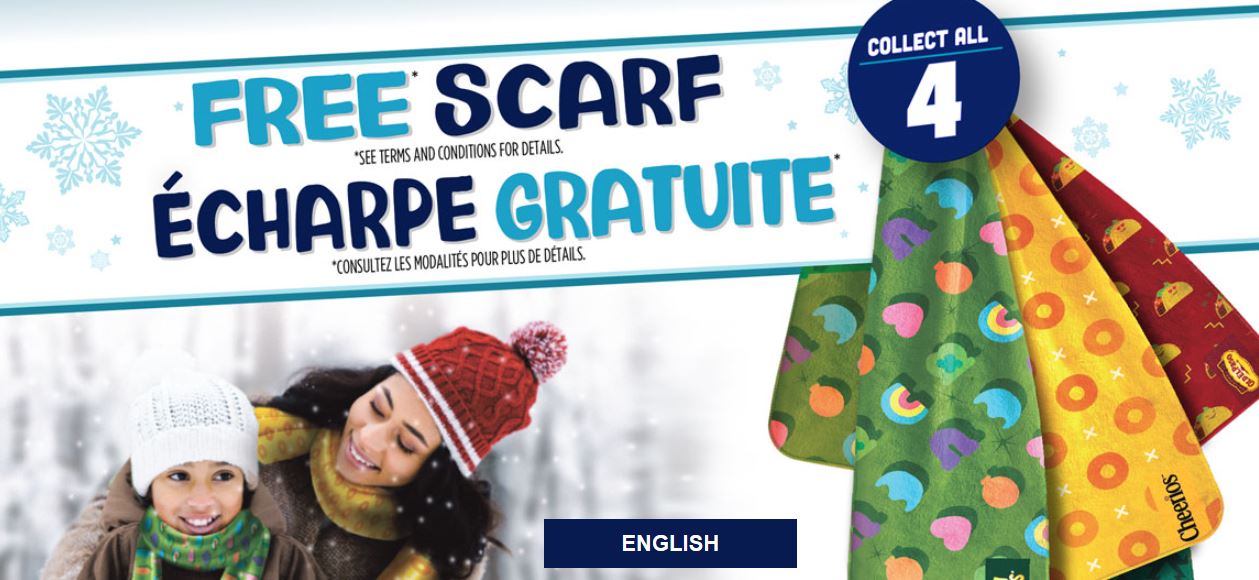 General Mills Canada has a new promotion where you can claim a free scarf when you submit two PINs from participating specially marked General Mills products.
There are 10,000 scarves available while quantities last, or until the end date of the promotion, which is February the 28th, 2022. Each household may claim up to a maximum of four scarves. Each PIN cannot be redeemed more than once, and they can be found on specially marked boxes of Cheerios, Honey Nut Cheerios, Multi Grain Cheerios, Lucky Charms, and Cinnamon Toast Crunch. If you would prefer to not buy cereal, you can also find PINs on specially marked Old El Paso kits.
General Mills snack products will also feature the PINs, however, you will need three PINs for each scarf. All of your PIN codes can be entered through the website below, and if you are having issues entering your PINs, you can refer to the FAQs for a list of letters and numbers that are excluded, which might help you if your PIN is difficult to read.