Gifts to Celebrate "World Caring Day"
World Caring Day is June 7th and we are here to help everyone spread love and smiles to friends and family!  Below are some great ideas that would bring joy and make fantastic gifts to show loved ones just how much you care. Check them all out below and tell us which ones are your favorites.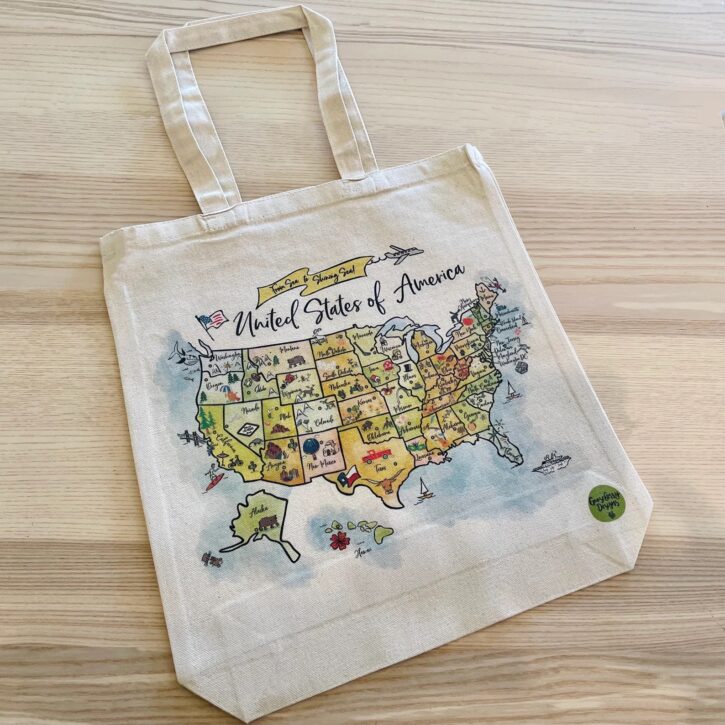 Show them you care with a new, soft pillow that is customizable to where they live or a place that is special to them.Made from 100% organic cotton, you're sure to find the perfect map pillow cover to charm them with Gooseberry's signature hand drawn full color map designs available for all 50 states and most major cities including other countries! The Gooseberry Designs team happily accepts custom orders, just contact hello@gooseberrypress.com! 2 sizes available: 16×16 inches and 12×18 inches.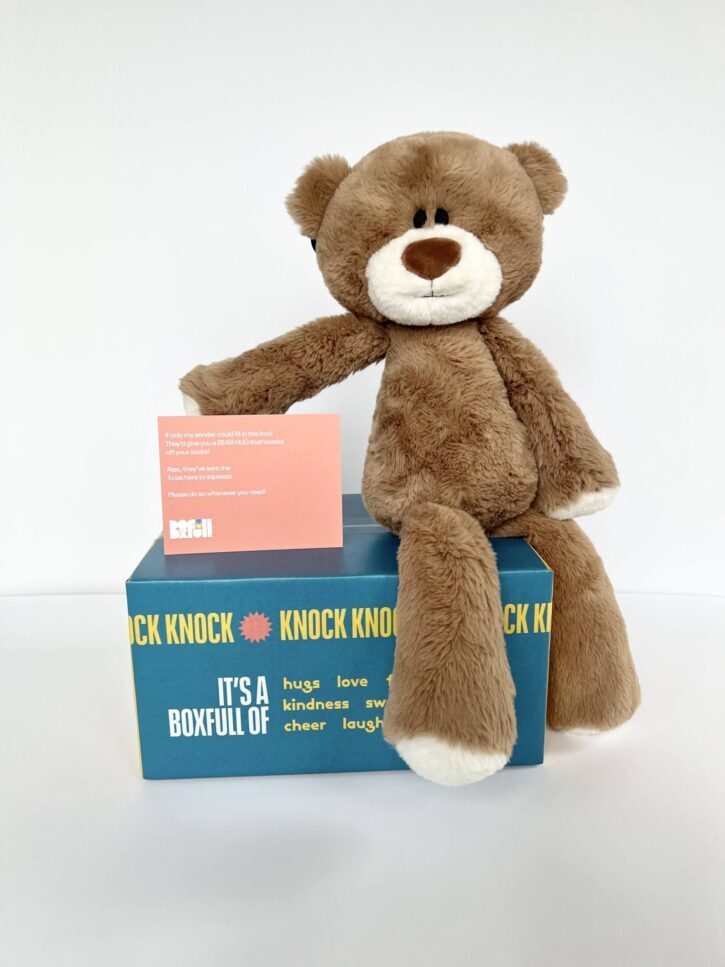 When you can't be there, BoxFull and their Hug in a Box ensures your loved ones feel your love and warmth anywhere.BoxFull is dedicated to helping people stay connected. In addition to the new fuzzy friend with arms outstretched upon opening – each box also comes with a special poem and a customized message. Sending flowers can feel empty and they just die in a week. BoxFull is sending something meaningful that lasts. The Original Bear Hug in a Box makes for a versatile and thoughtful gift for any occasion. From military parents leaving a loving reminder of their presence to parents supporting their stressed college student from across the country, these warm hugs are guaranteed to brighten anyone's day. Send love and comfort with a box full of hugs.
Share the best gift of all, the gift of happy memories! Heirloom video books fit up to 20 minutes of your personalized video. Fill it with your memories, and with special videos made by friends and family. Each video book features a 5" HD screen with a speaker wrapped in a hardcover book. Simply open the book to play the crisp, high-quality video. Heirloom video books do not require any special tech, wifi, or internet to use. Each one comes with a fully rechargeable battery and is made to last. 
Available on sendheirloom.com, Amazon, Walmart , The Paper Store and Etsy 
Knotted Words – Thank You For Your Part in My Journey Scarf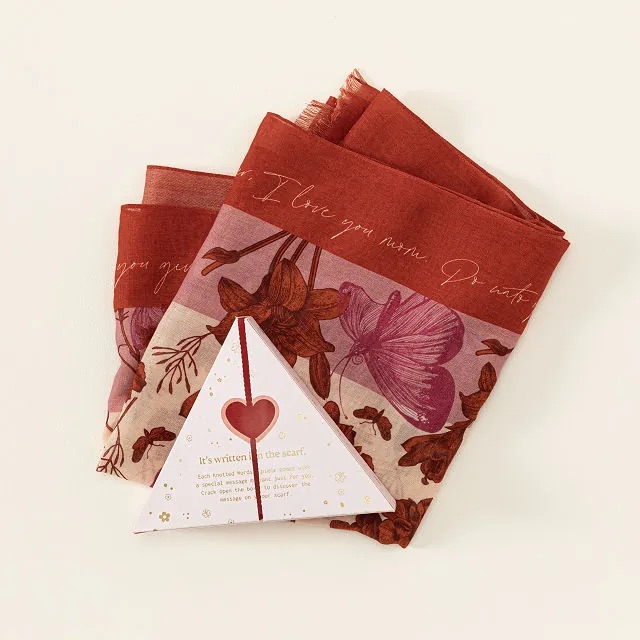 When the lucky recipient opens the fortune cookie-inspired box, she'll be greeted by a richly colored modal-cotton scarf featuring a charming flora motif with a heartfelt poem. Not only will the cherished someone love to wear it as a headscarf, embellish a messy bun, give her favorite handbag a refreshed look and so much more, she will enjoy keeping it close by as the stylish scarf is a wearable love letter to someone whose been with you through thick and thin. Part of an exclusive Knotted Words collection at Uncommon Goods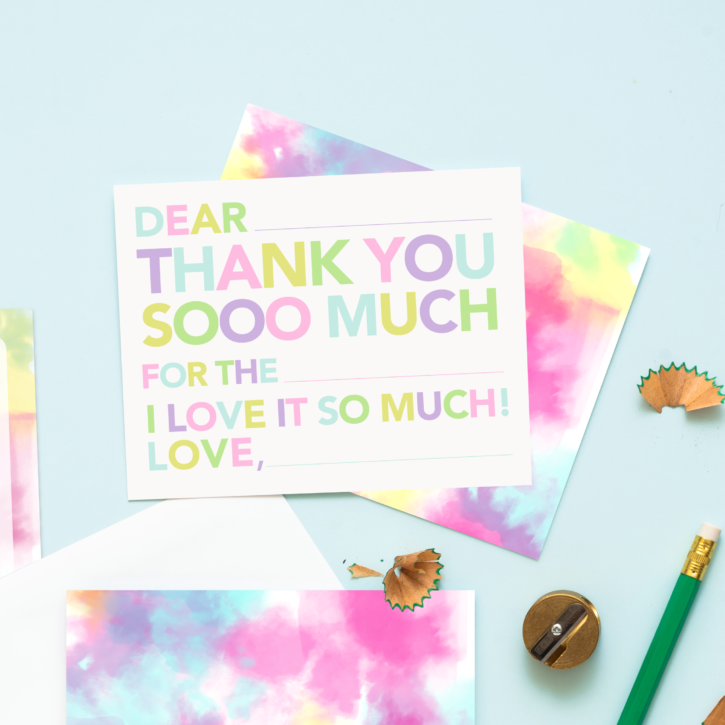 Make your gift extra special and personalized with the perfect bag tag – because the simplest things inspire the greatest joy! The small woman-owned business, based in Dallas, designs and makes all its items in the U.S. Founder and graphic designer, Steph Weibring, has poured her heart and creative talents into her brand. Inspiration is everywhere for Steph, but how she can simplify her to-do list all while keeping an elevated aesthetic is how the best products are born! Shop their handy BAG OF TAGS – Your new go-to for easy and hassle-free gift packaging. Made for all of life's celebratory occasions and a perfect addition to your gift wrap closet. Your go-to for gifting in a pinch! 
Kaleidadope – Spirit Greeting Card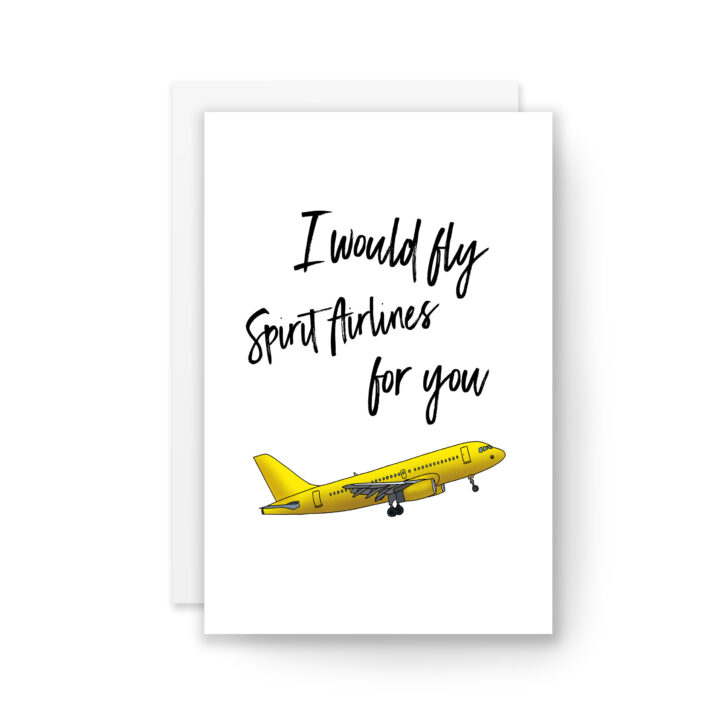 We all have a friend we would fly Spirit Airlines for if it came down to it. Now that's love….dedication…or insanity. The thoughtfulness behind a card will never go out of style, so pick up a stylish one from Kaleidadope.Originally illustrated and designed for all occasions, it's the perfect way to bring lightheartedness back into intentional greeting cards. Kaleidadope's clever cards have even been featured in Buzzfeed, TODAY, Essence, and Billboard.