How To Add Glam To Any Outfit
Imagine your perfect day out with friends, the weather is gorgeous, the food and drink is flowing, you have never felt better, now notice what you are wearing. If you are having trouble imagining this outfit don't stress you are not alone. Right now many of us are having the opportunity to go out on the town and hang out with friends whom we have not seen in a long time but this past year has been a year of cozy comfortable outfits and some of us have forgotten how to be glamorous in our day to day lives.
We all are looking at closets filled with PJ bottoms and t-shirts and wonder how we are ever going to piece something nice together now that we can be social again. For all of us who are looking at our closets and wondering what we should reach for, here are some easy tips to make every outfit (even PJ's and t-shirts) pop and make us feel wonderful in our own skin, that come down to accessorize, accessorize, accessorize.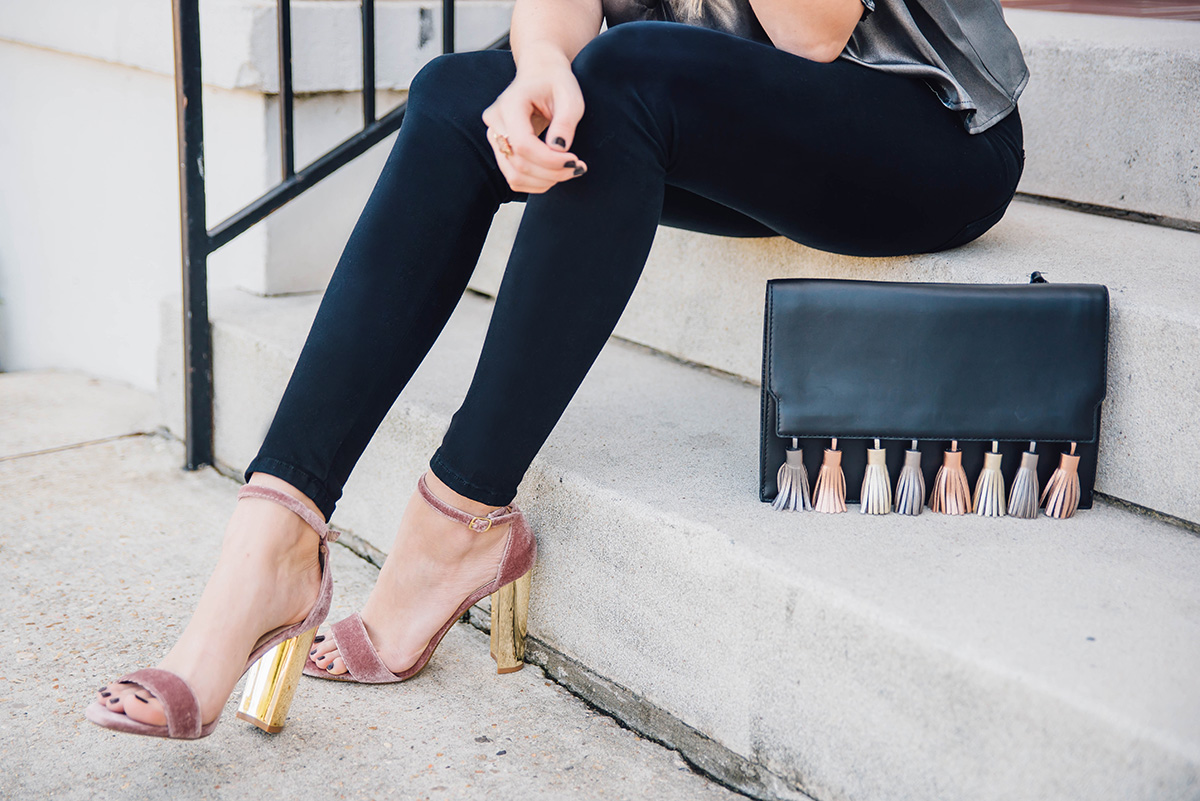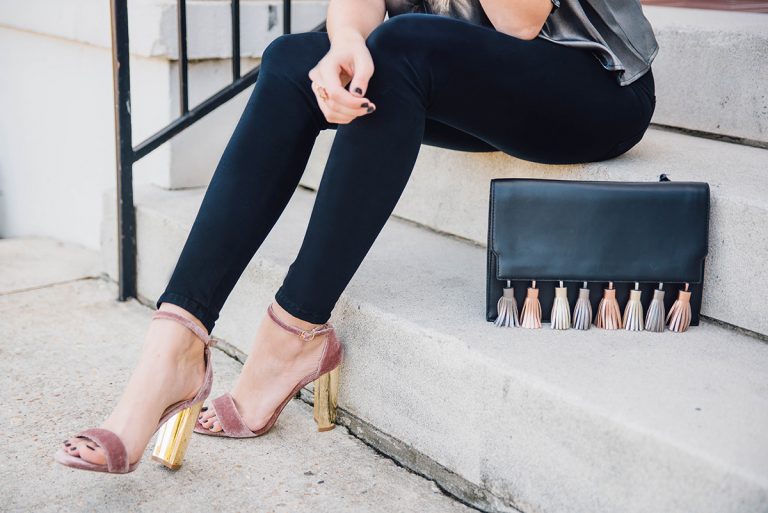 Jewelry
Jewelry is one of the quickest ways to glam up the look of any outfit. Jewelry can refer to everything from moissanite rings, to a necklace you picked up on a tropical vacation, to really bold and fun earrings. Jewelry can be bold and catch everyone's attention, or it can be very understated. Jewelry can be worn because you simply love it, or it can be worn because it has an important significance to you. Jewelry can be a reminder of all the good times you have already had or it can be what brings good memories in the future.
It does not matter what pieces of jewelry you choose, as long as they are pieces you love wearing. Not only does jewelry make you sparkle but it also can provide a conversation starter which is an added perk when starting to see people in person again. So put on your favorite pieces of jewelry and strut your stuff as you walk down the sidewalk.
Bags
No matter what outfit you choose you are likely going to need a bag of some sort to allow you to carry all the items you need. You need a place to put your id's, hand sanitizer, money etc when your outfit does not have large enough pockets for you to use. While tote bags are perfect if you are meeting a friend on the beach, you might consider a stylish transparent bag this summer if you are going out to a social gathering or a show. A good bag allows you to have everything you need to stay fabulous even when you are busy on the go. Bag can be very useful but that does not mean that it has to be utilitarian, instead consider picking a bag that sparkles or provides a nice pop of color to your outfit.
Scarves
Scarves are another fashion necessity. While you might think about scarves in the context of a cold fall or winter day, in reality scarves look great year round. A bold summer scarf can add a pop of color to your outfit while also helping make your face glow. In addition summer scarves are affordable enough that you can have many different styles, colors, and types on hand. This means you can be assured you have the perfect scarf no matter the context. Consider all the ways you could incorporate a summer scarf into your outfits today.
So as you are heading out the door to meet up with friends, check if you are wearing some amazing jewelry, have a nice bag, and are boldly wearing the perfect summer scarf. These accessories can take your most cozy outfit and take it to the next level so that you feel powerful and confident in your own skin. What you wear can have a big impact on your self-esteem and your mental health. While it may feel like it has been a long time since you have tried to jazz up your outfit, and you might wonder if you remember how, in reality you can turn any outfit into something you can feel proud of wearing.
The post How To Add Glam To Any Outfit appeared first on Style Motivation.