Last Chance to Grab your Tix To the Hot Chili Pepper Eating Contest Part 2!
The second round of the Beijinger's Hot & Spicy Chili Eating Contest is tomorrow (May 30) from 3-5pm at Beijing's only pan-Latin American restaurant, Encuentro. Fortunately fo you, there are still tickets available to see the show, live in action!
Scan the QR Code in the poster to nab your tix!!!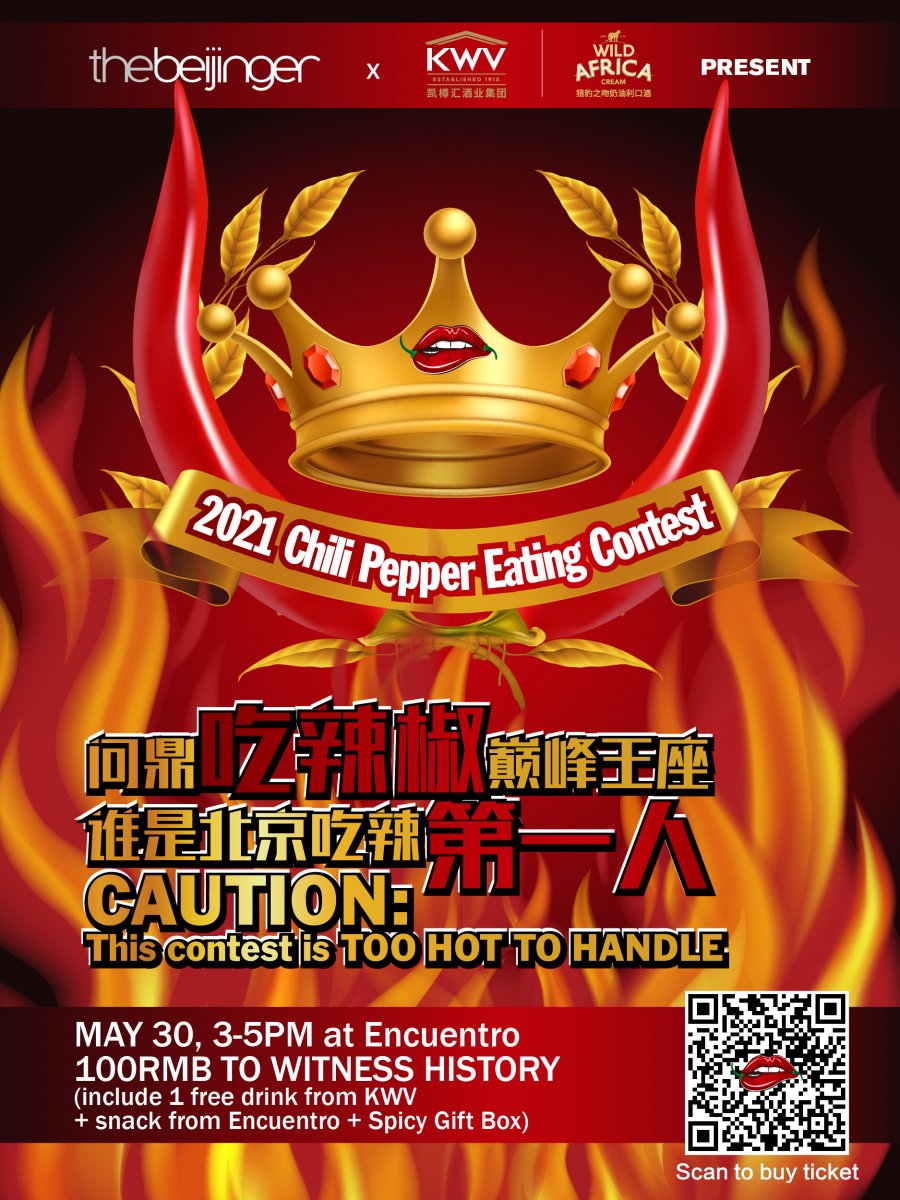 Join us this Sunday (May 30) from 3-5pm at Beijing's only pan-Latin American restaurant, Encuentro to watch as Beijing's bravest attempt to scarf down incredibly hot peppers without a chaser. Only the strongest will survive until the end, making them the Chili Champ!
The winner will also walk away with booze from our sponsors KWV, whose Wild Africa Cream powers the contest, and swag galore from The Beijinger. 
Also joining the festivities will be Lady Penguin, who has rocked the Beijing wine world with her fashionable bottles that you can find here.
Without further ado, the daring contestants are as follows: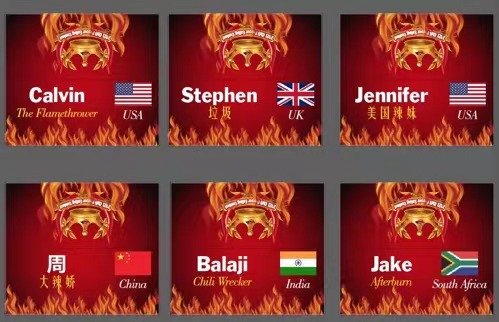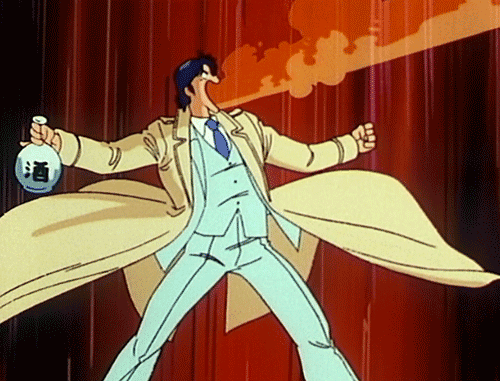 Can't make it? Stay tuned to The Beiinger's WeChat account where we'll announce a livestream a day or two before the event, and if you don't want to miss out on materializing your spicy dream, order up one of our limited edition Blind Boxes filled with all manner of spicy goodness, from specially-formulated mala erguotou, Spicy Fest hats, mugs, and masks; discount coupons from participating spicy food vendors, and even the hottest jelly beans we think you've ever dared to try – the Flaming Five from candy masters Jelly Belly. These boxes are currently priced to MOVE at a mere RMB 160.
READ: A Spice to Remember: Grab Your Spicy Fest Memorabilia Now!
Images: Uni You, Giphy