marvelous mrs. maisel at b. altman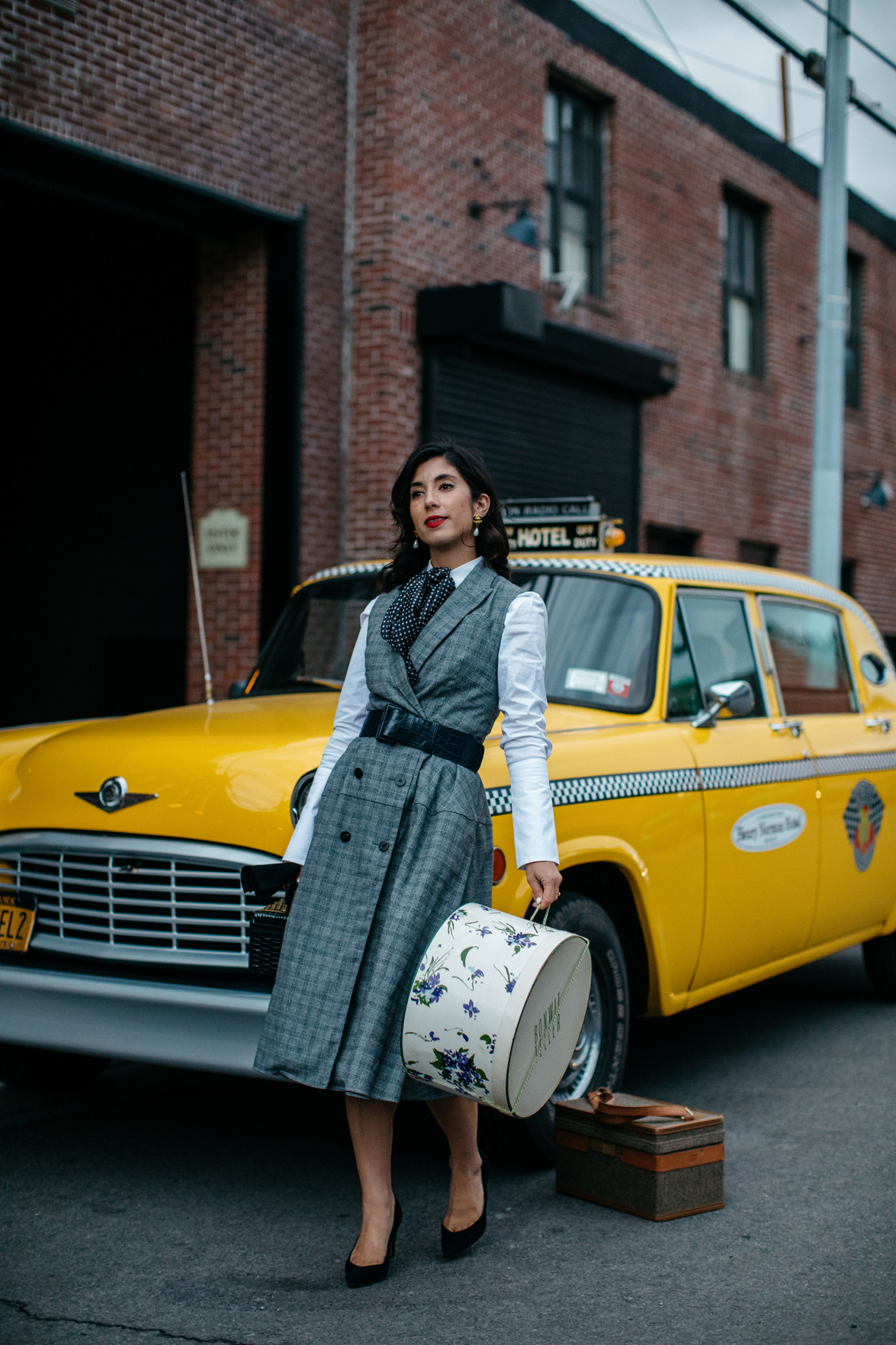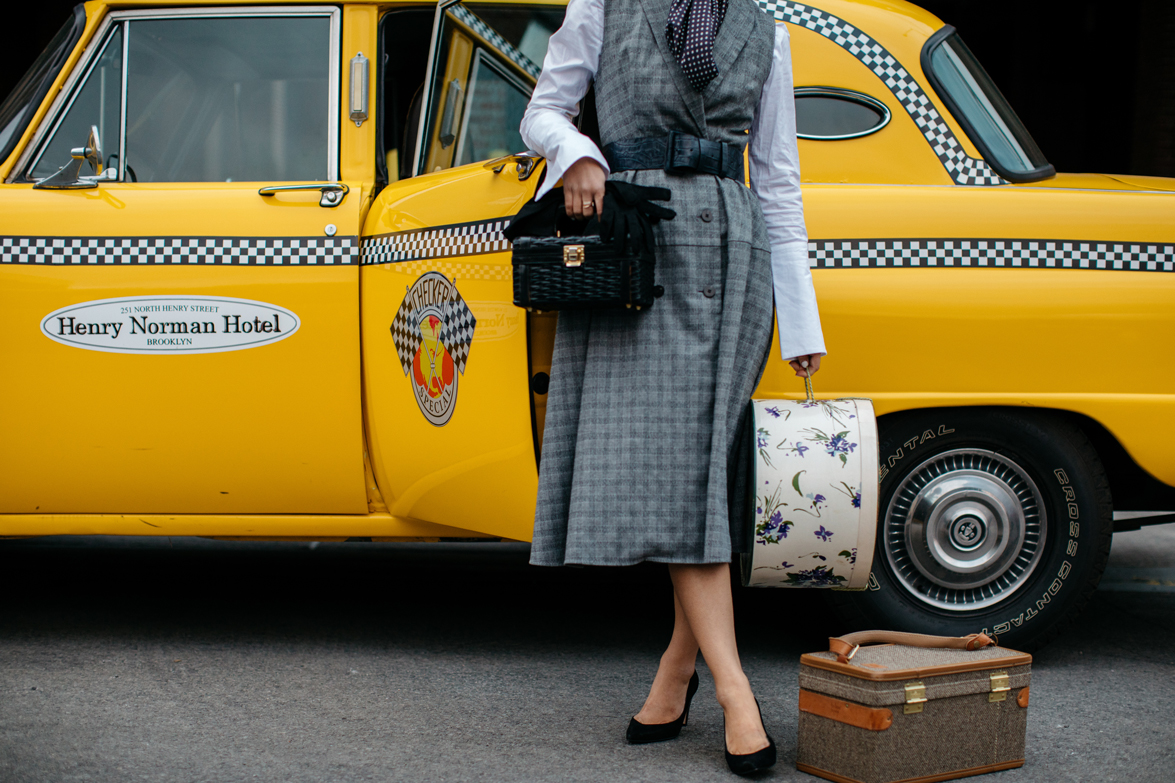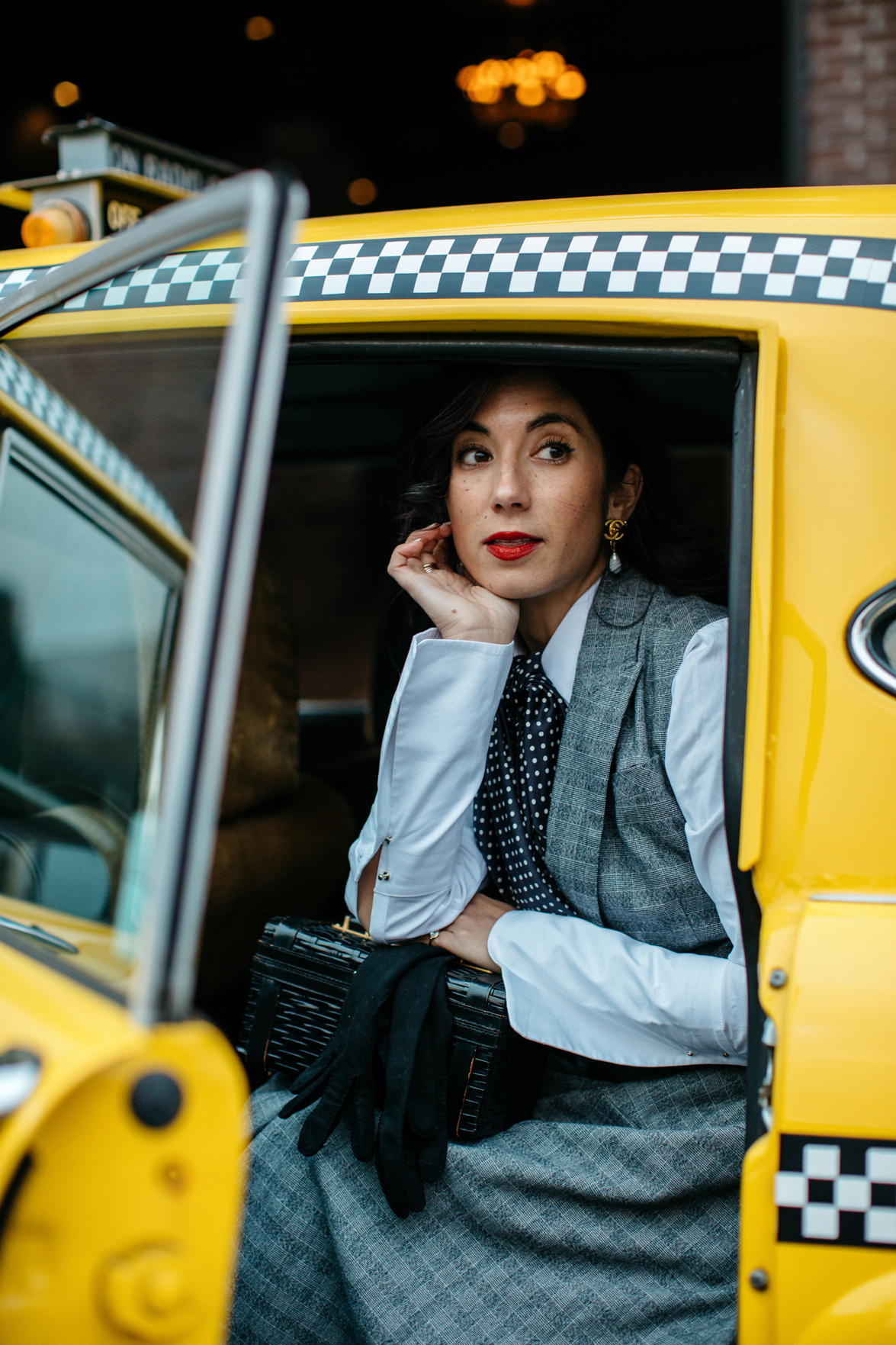 Its a vehicle that belongs to New York.
Ah, the iconic checkered cab. Its as much New York as is that skyline, or a salted street vendor pretzel and, yes, even the crack of a baseball bat at Yankee Stadium. And while the fleet has long since left the streets of New York once the company ceased production in 1982, spotting an authentic one still gets your heart racing. Now, if only I could master that cab whistle that Holly Golightly so effortlessly cooed, Id be set. (For those who are curious, you can read about the last checkered cab in New York that shut its meter off in 1999 right this way.)
Today, if youre itching to visit a vintage cab or two, be sure to stop by the Henry Norman Hotel or the Box House Hotel, both in Greenpoint, Brooklyn, where they have a few beautifully restored cars that you can actually hop in for a ride or two!
For todays installment of Marvelous Mrs. Maisel, I wanted to recreate a nod to her B. Altman days as a makeup counter clerk. Smart, professional with an undeniably feminine wink her work outfits usually included the likes of a tweed or wool jacket and skirt suit set with a colorful bow tie. And, of course, a red lip. Always a red lip.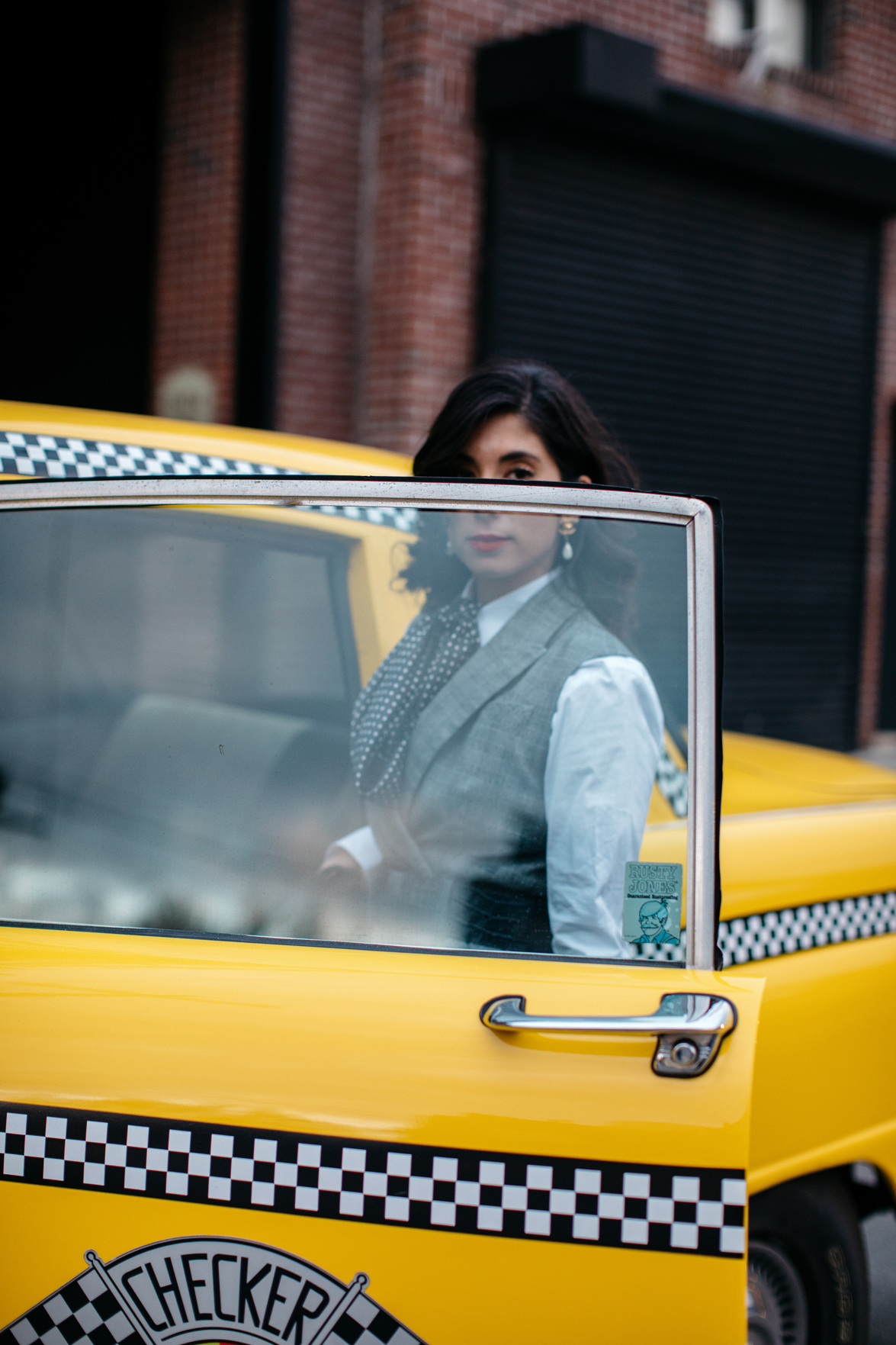 OUTFIT DETAILS: Maryling plaid dress (rented, similar style here) // Misha Nonoo shirt // Sarah Flint heels (gifted) // Vintage box bag // Brothers & Sisters polka dot scarf (gifted) //Vintage Chanel earrings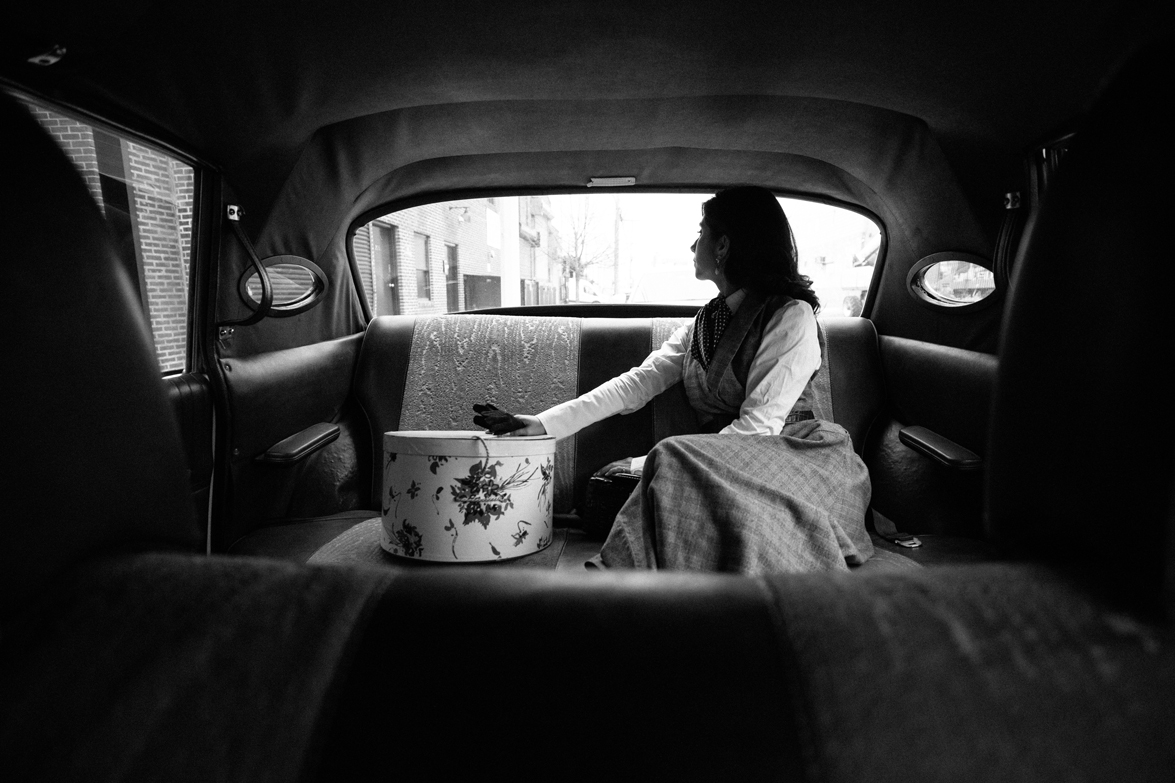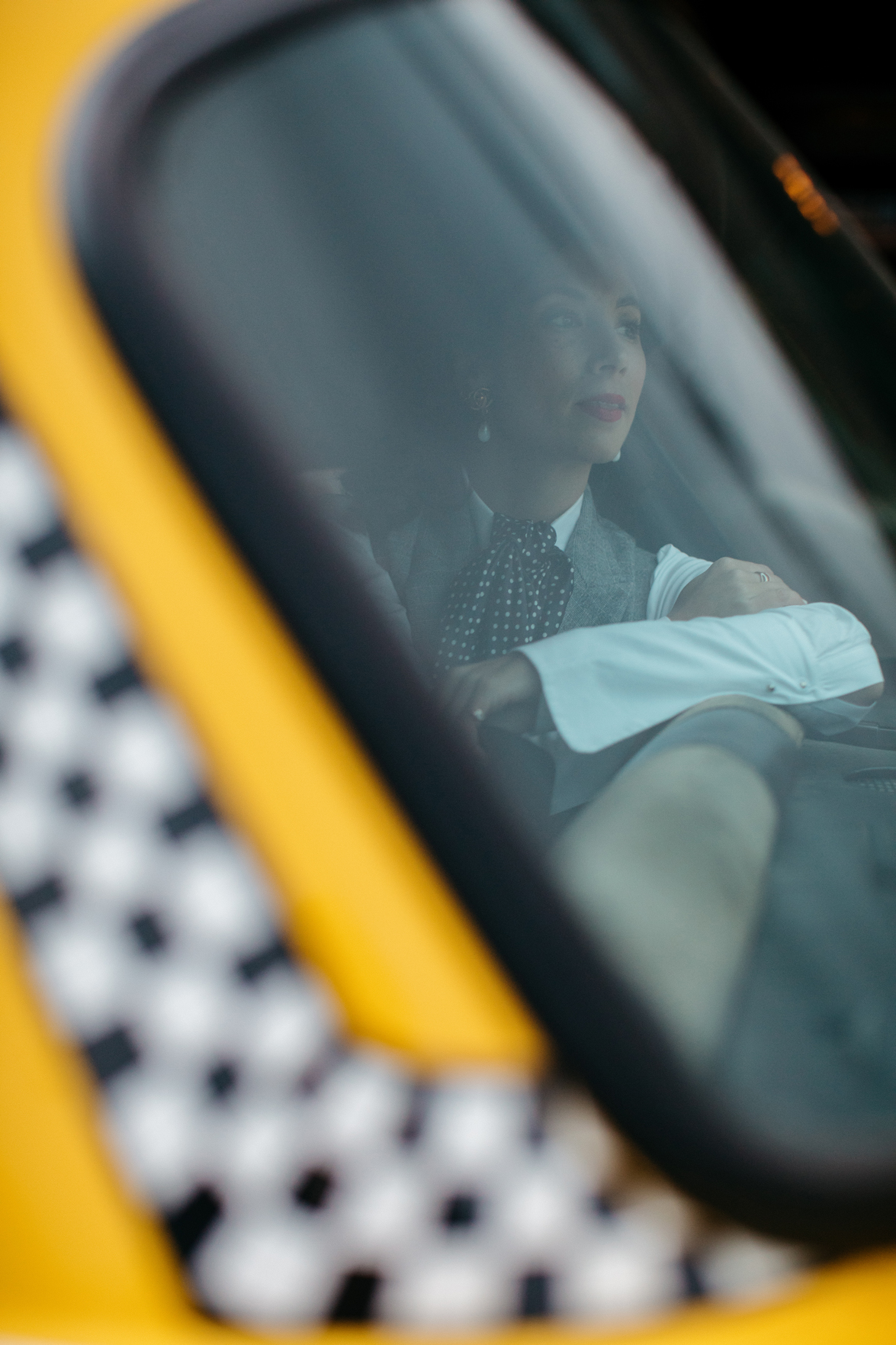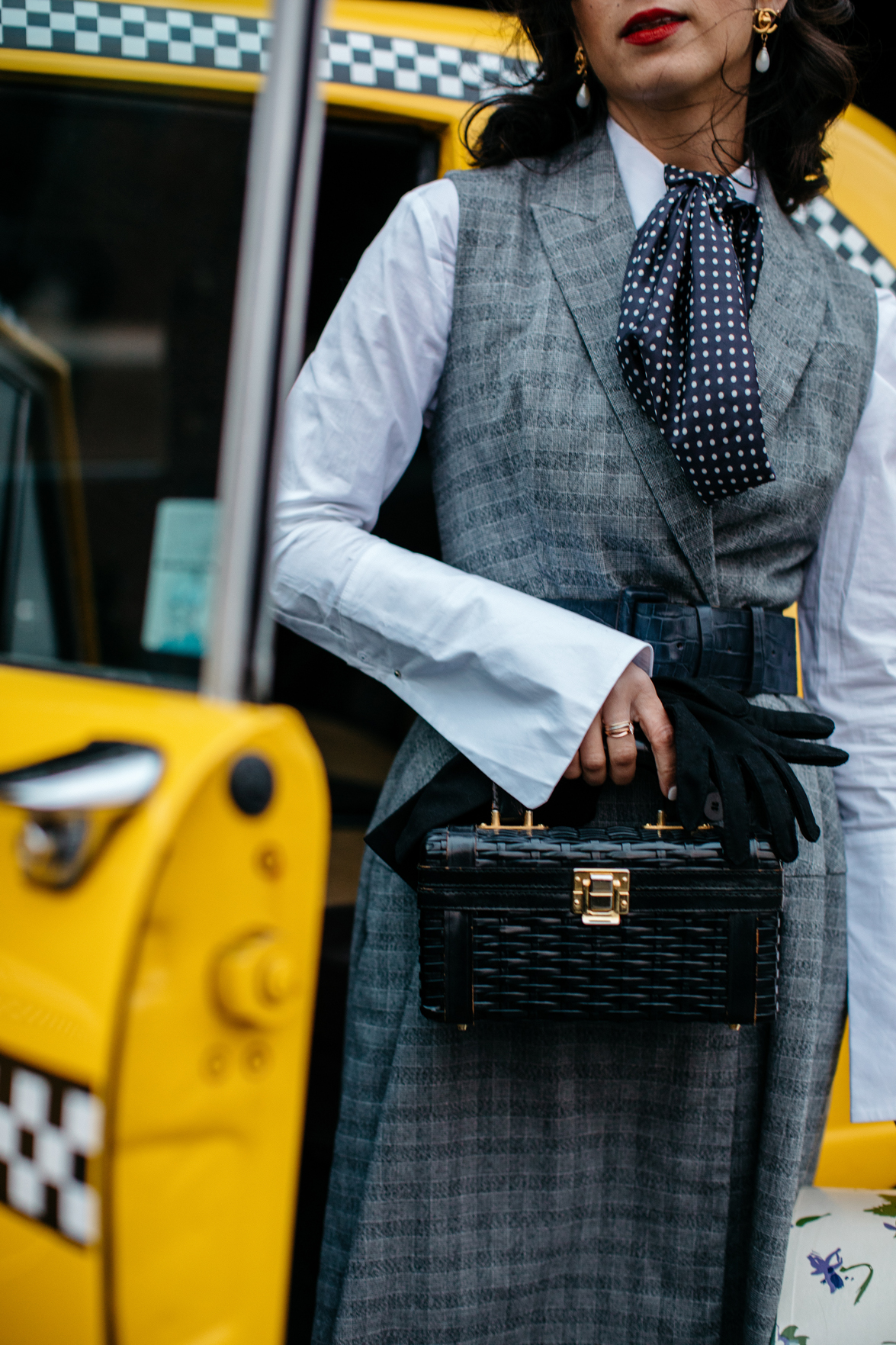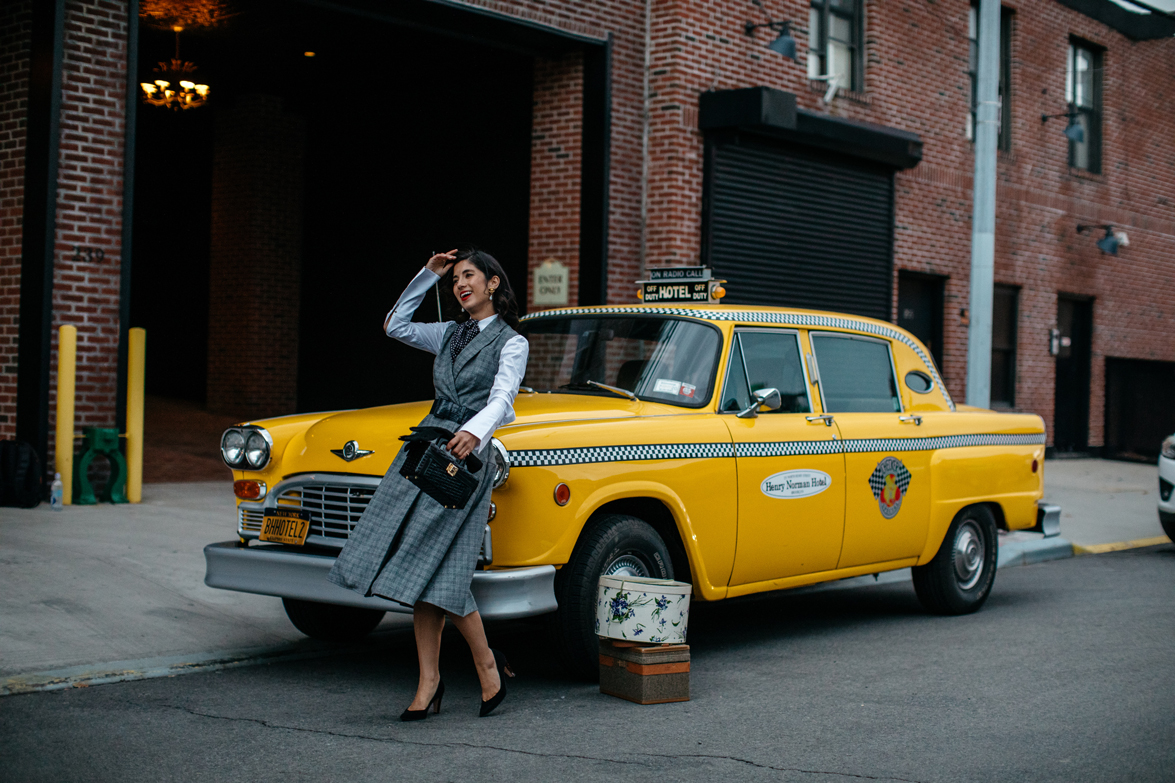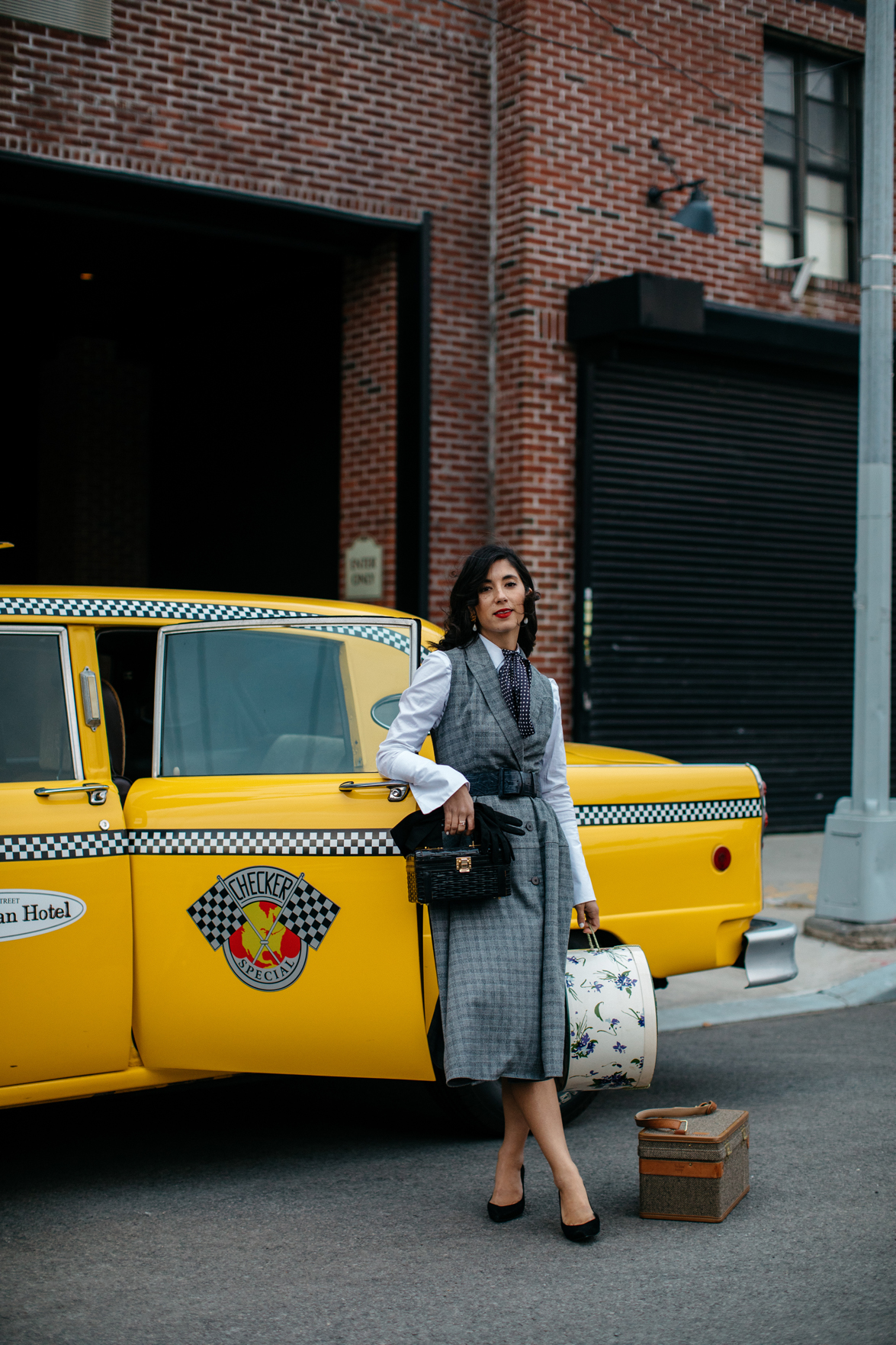 The post marvelous mrs. maisel at b. altman appeared first on This Time Tomorrow.