Simple Ways to Make a Fashion Statement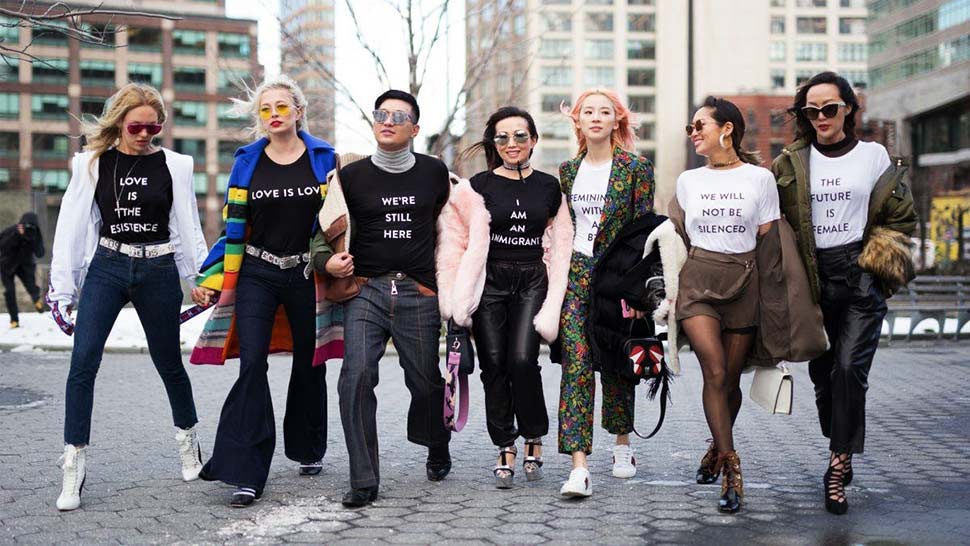 If you're someone who likes to stand out in your day-to-day life, then fashion is one of the most effective ways to do so. Making a statement through your outfit can immediately have people paying attention to you, and for good reason. You don't have to spend hours coordinating outfits to achieve your desired look, however – thankfully there are some simple ways for you to make a fashion statement.
Clothing with a slogan
Wearing a tee or a jumper with a slogan written across the front is a great way of making a bold statement, quite literally. Not only does this show off your personality but it also has the power to influence others in what you believe in. You can easily convey an important message without saying a word.
Bold accessories
If you don't own any stand-out clothing pieces, then why not let your jewellery do the talking? Classic items of clothing like skinny jeans, plain t-shirts and beige coats can all easily be elevated by accessories. Don't try to overdo it: simply go with a dramatic necklace, silk scarf or designer bag. For a watch, look into luxury brands with bold designs like Hublot that can't help but draw the eye.
Buy clothes that fit
With the amount of effort that goes into choosing the perfect outfit, you'll also want to ensure that the clothing is true to size and fits you perfectly. Experts in the fashion industry believe the way clothes fit is the most important aspect of a person's style and should be a key consideration for those wanting to make a statement.
Going with well-fitting clothes demonstrates that you care about your appearance and can translate to how you take care of other things in both professional and personal settings.
Wear bold colours
Colours aren't just able to brighten up your mood, they also help you to stand out from the crowd. Wearing common outfit colours such as white, black, and muted shades will almost always see you blend in with everyone else.
So, don't be afraid to wear vibrant colours and experiment a little. Try out colours like red, orange, and green and see what colours work particularly well for your skin tone. If you're just wanting to surprise people you know, simply mix up your typical outfit. For example, if you only tend to wear black, switch to an all-white look instead.
Mixing patterns and textures
Matching your shoes and handbag or coat and watch is becoming a thing of the past. Clashing textures and prints are increasing in popularity and make for a bolder fashion statement. It's also great for personal expression and creativity.
To help you get started, try out colour blocking. This can refer to one item of clothing with different panels of colour or other multiple pieces that contrast with each other. It doesn't even have to be vibrant neon shades: black and white can even be used as colour blocks. Just be sure the final effect is a stark contrast and stands out from afar.
The post Simple Ways to Make a Fashion Statement appeared first on Style Motivation.