Sport chic style in clothes for women after 40
Every year sporty chic style becomes more and more popular. among women over 40. Not only young girls are in love with this style, but even older ladies are. This style includes the predominance of the most simple and comfortable things made of soft and elastic fabrics. This helps every lady feel comfortable in any situation, regardless of age. Such models can be presented in rich colors, and beautiful cuts, for example, with wide trousers and a fitted top, or vice versa.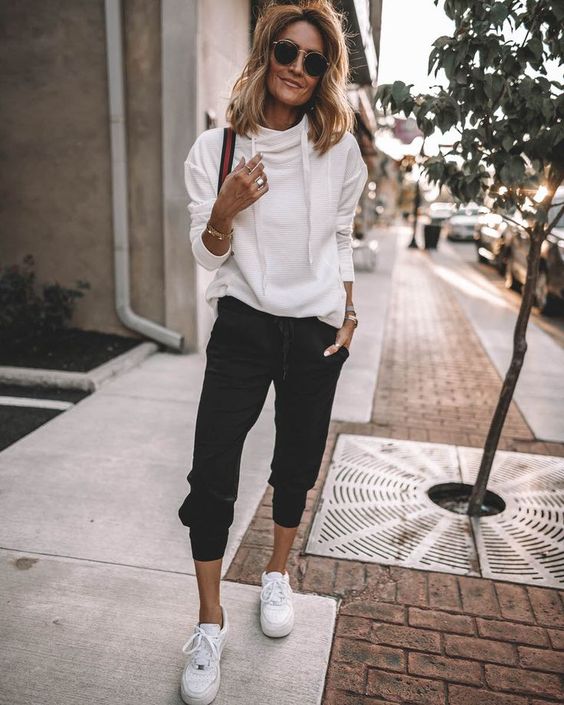 However, catchy decor is excluded for this age, in this case, it is worth stopping at light shades: white, beige, cream, and gray, it is possible to use dark brown. According to stylists, bright and flashy colors, prints and unusual patterns are unacceptable, and if you really want red, it is better to replace it with burgundy.
Neutral colors are soft and friendly and easy to pair with bright colors like yellow, teal, blue, purple, lavender, and pink.
A quick tip: In winter and autumn, you need to choose shades darker than in spring and summer.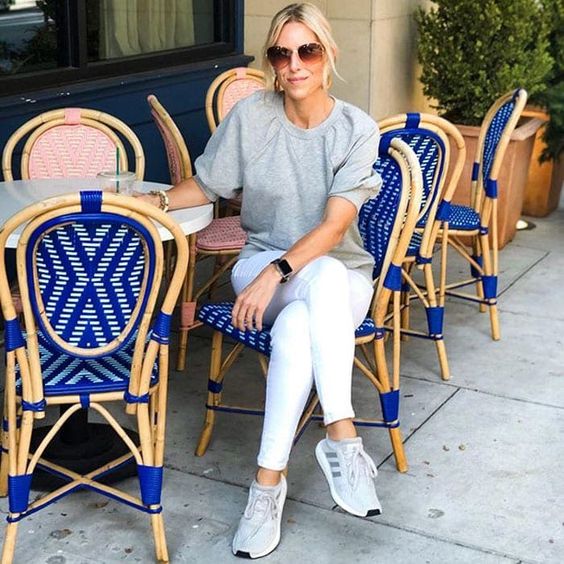 After forty years, women begin not only life but, as a rule, problems with choosing outfits. Comfortable youth designs look ridiculous, and irreversible changes in the figure dictate their limitations. In order to look stylish and successful, women of this age need to follow the following unspoken rules:
exclude from the wardrobe things that expose the stomach, hips, and back, and also minimize those that do not completely cover the chest and arms, otherwise, it is advisable to supplement them with something like a cape or scarf;
it is undesirable to wear tight-fitting clothes and short skirts if there are certain flaws in the figure;
you should not create images consisting of different styles, it is desirable to have a simple look, but at the same time noble, which would be complemented by bright accents – pearl beads, a silk shirt, a leather handbag, a tippet or a cashmere scarf, in addition to sports items.
These were the main points that a woman after forty years old who wants to look fashionable and stylish should pay attention to.
The post Sport chic style in clothes for women after 40 appeared first on Style Motivation.