The 5 Capsule Pieces I'm Investing In This Year
Finding my personal style has been quite a journey. I went through the boho phase, the very regrettable neon phase, and even dabbled a bit in the "I'm only wearing Victoria Secret yoga pants" style. But now that I've figured out what I really like, my view on my wardrobe is completely different: Instead of buying trendy, fast-fashion pieces, this year, I'm focusing on investment pieces that I can add to my capsule wardrobe.
CURRENTLY TRENDING /
TECH
a little mid-month treat

After much deliberation and a lot of overthinking, I've found the capsule wardrobe pieces that I'm investing in this year—and that I know I'll thank myself for buying for years to come.
1. A classic blazer
Blazers are a must-have in any person's wardrobe. If you're anything like me, you probably tried to jump on the blazer bandwagon as fast as possible, resulting in the purchase of cheaper blazers that don't look as good as they could. With pieces like a blazer, you can definitely tell a difference in quality by the way it looks and hangs on your body, which is why I'm taking the plunge on the blazer of my dreams.
Not only is this cult-favorite blazer just the right amount of oversized, but it also comes in classic shades that are easy to dress up and down (but I'm leaning toward the gorgeous beige). And at just around $100? It's an investment I know I'll get the cost per wear out of without a doubt.
2. The perfect jeans
I have always had an incredibly hard time finding denim that actually flatters me and fits well. In the past, I would always have to compromise something. This past year though, I finally found a pair of jeans that fit well, look good, and make me feel good—which is what clothes are supposed to do, right?
The famous Abercrombie & Fitch '90s High-Rise Straight Jeans are my new go-to denim option. Not only are they available in over 10 different colors and washes, but they're also actually comfortable but still don't stretch out throughout the day. Plus, their size range is inclusive, they're affordable, and, again, they make you look good. My goal this year is to build up my collection and buy multiple colors and washes (more like every color, if I'm being honest). My search for the perfect jeans are over, and instead I'm focusing on building my collection of these.
3. A high-quality button-down
My white button-down shirt is something I am constantly reaching for. Some days, I wear it buttoned up with biker shorts; other days, I leave it open and pair it with a tank top underneath. There are a million different ways to wear it, which is why I'm investing in another option to be able to style.
After years of wearing my Zara button-up to death, I'm investing in a new one that I know will really last. This one is famous in The Everygirl office for being everyone's favorite button-up, so it's time to retire the Zara one and replace it with this.
4. A wear-everywhere hoodie
In a world where we're still wearing athleisure more often than not, I've learned the power of high-quality loungewear basics. Next on my list? A nice hoodie.
Paired with jeans or straight-leg pants, a blazer (hopefully the one above), and some chunky jewelry, you've got yourself a casual running-errands look. On the other end of the spectrum, you can easily pair it with some black leggings and UGG boots and look stylish without even trying.
This cult-favorite hoodie is known for being super soft and durable, and with over 10 colors, it's the one I've got my eye on.
5. A matching scarf and beanie
If you live in a cold-weather climate, you know the feeling of putting on a really cute outfit, only to have it ruined by the massive puffer jacket you have to wear to withstand the cold. A simple fix? Investing in matching winter accessories.
If you've been anywhere near social media over the past couple of months, you've probably seen the Ganni accessories that everyone and their mother are wearing. Whether you're wearing them with athleisure or business casual attire, they instantly elevate your look. I'm leaning toward this neutral option so I can style them with everything, and I look forward to wearing them next fall and winter too.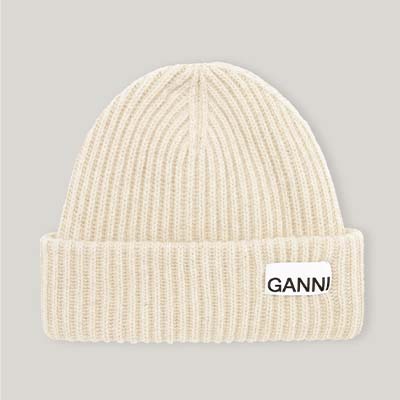 The post The 5 Capsule Pieces I'm Investing In This Year appeared first on The Everygirl.