The Daily Flasher (露出狂の日々) sofubi figure from Mr. Clement & Tomenosuke!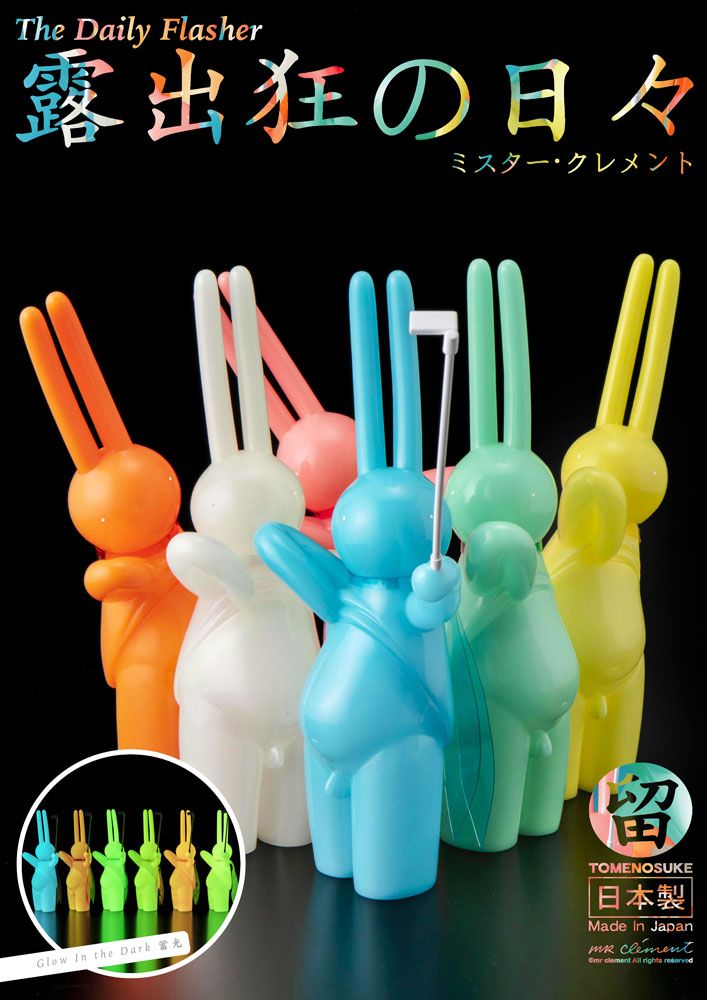 You naughty little bunny... or shall we call you a Lapin, as Mr. Clement is back in action with his Lapin character once again, and the folks over at
Tomenosuke
are teaming up to release the new
The Daily Flasher (露出狂の日々)
sofubi art toy! Utilizing a Selfie Stick to capture his very vulguar moment, Lapin will find his way into six colorways... all of which are GID (glow-in-the-dark). The colors you can choose from include:
Blue, Orange, Green, Yellow, Pink, and White
... and from the looks of it, these come with a translucent scarf!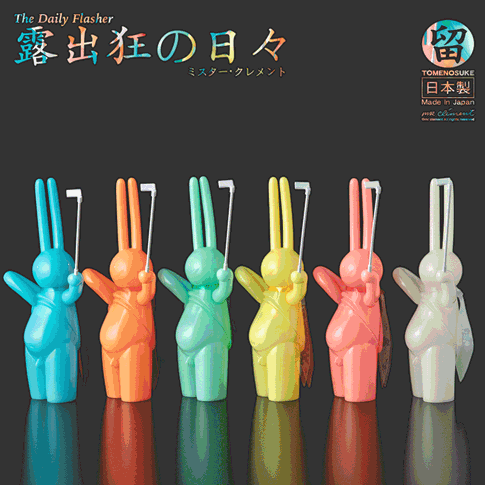 Standing at almost 11" tall, these will be up for pre-order this coming Tuesday, October 26th at 7:59 AM PST from the Tomenosuke online store
HERE
... that being said, they will also be up for grabs from a few select retail locations as well which include:
Rotofugi
,
Artoyz
,
Mr. Clement
and others! The FIVE COLOR SET (orange, pink, yellow, green and blue) will retail for ¥71,500 ($629.47) and the INDIVIDUAL pieces will retail as follows Orange= ¥14,300 ($125.54) Pink= ¥14,300 ($125.54), Yellow= ¥14,300 ($125.54), Green= ¥14,300 ($125.54) and Blue= ¥15,400 ($135.19)... white is not for sale, yet! Expect these to ship mid-December! \