Three Easy Cold Weather Outfits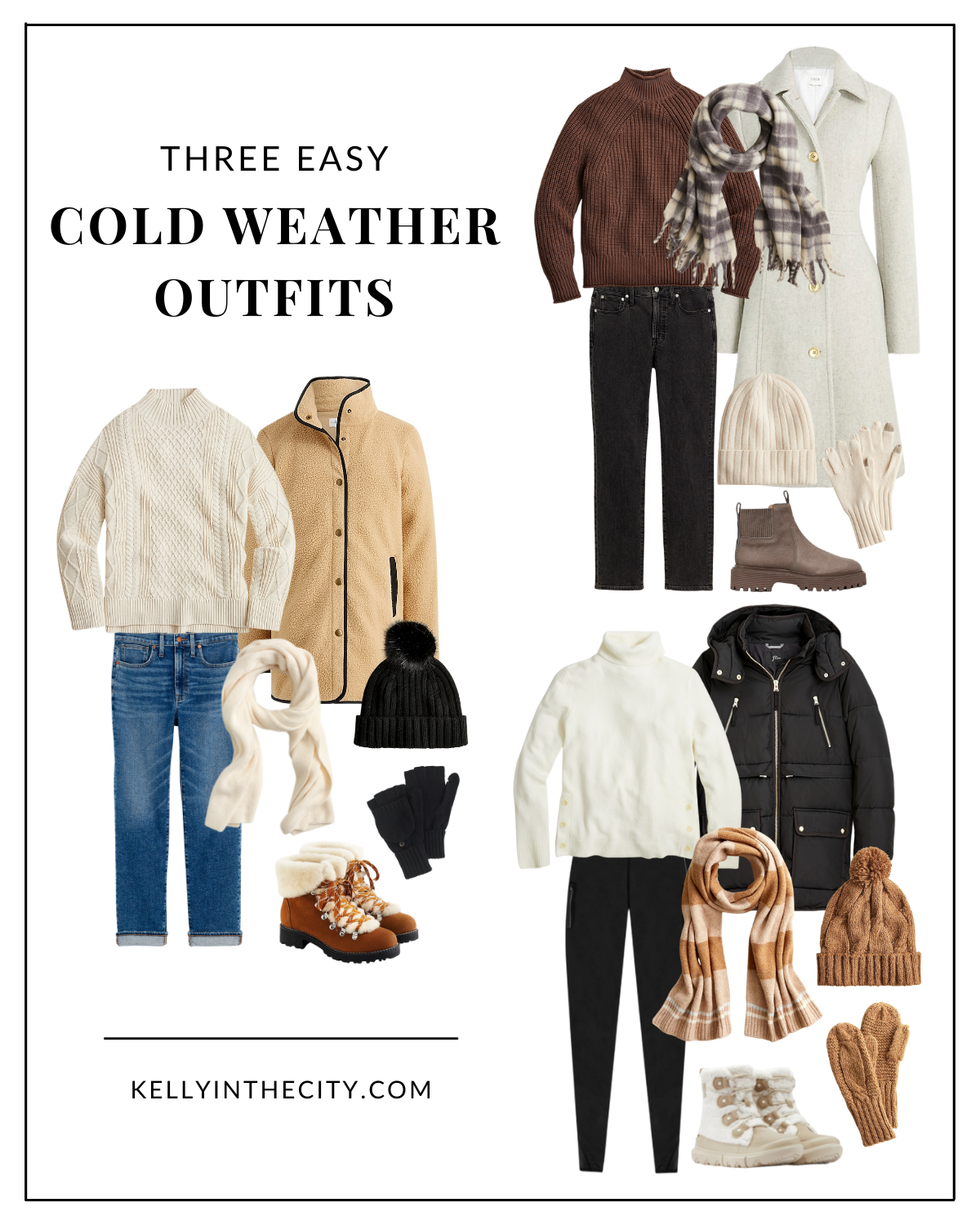 Finding cute winter outfits that don't compromise on any of the warmth can be challenging. I absolutely love a good puffer coat, but for those times when you want to switch it up or wear something a little more dressy, I put together a few easy outfit options to hopefully give you a little inspiration of what to wear right now during this cold wintery weather.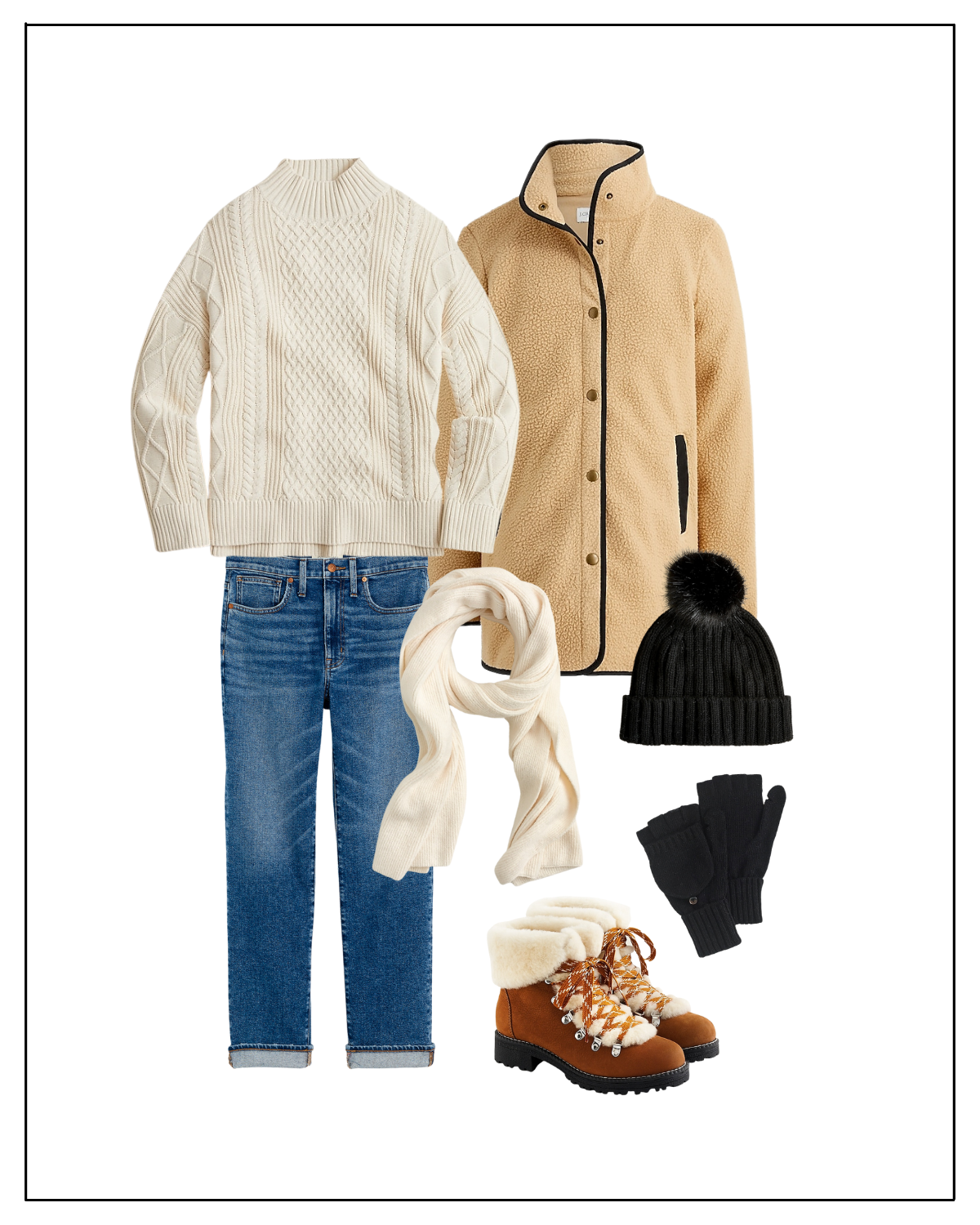 Sweater / Coat / Jeans / Scarf / Beanie / Mittens / Boots
This outfit would be great for days when the weather is a little warmer. This cream cable-knit sweater is a great winter basic and looks great with a pair of jeans. Throw on a light button-up jacket—layer a cozy ribbed scarf, pom-pom beanie, and mittens to keep you nice and warm. As for shoes, I'd go with a good pair of winter boots, and these are some of my absolute favorites.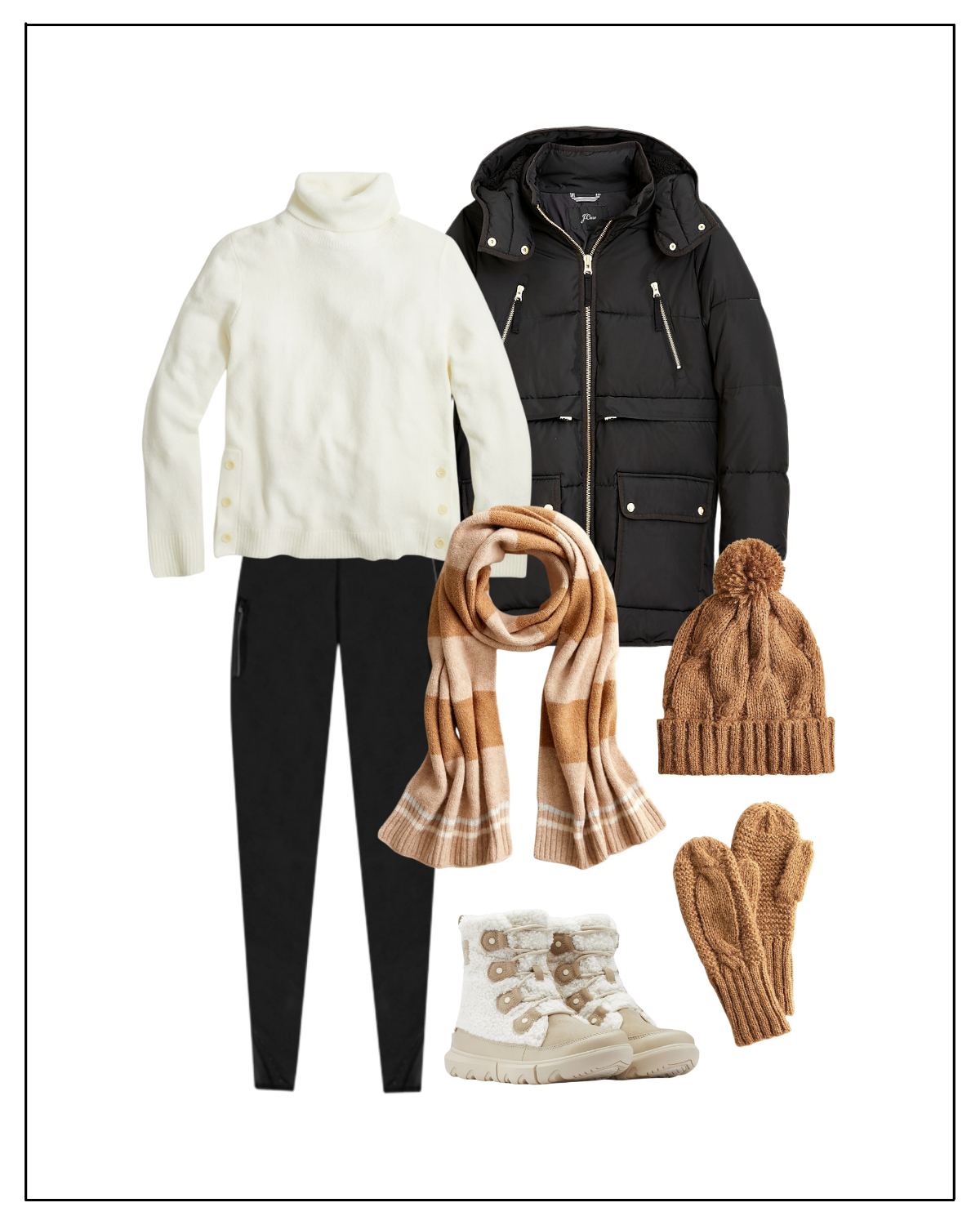 Sweater / Coat / Warm Leggings / Scarf / Hat / Mittens / Boots
This look would be my go-to snow day outfit. For the base, I'd wear this wonderfully cozy sweater and a pair of one of my favorite pairs of winter leggings. Then I'd layer this coat over, which is such a GREAT FIND! Undoubtedly my favorite puffer I've ever owned! I swear that it's just as warm as a Canada Goose, yet it's lightweight and more sharp-looking with the gold detailing. Go down at least one full size. Accessorize this with a scarf, cable knit beanie, and mittens. Lastly, put on a pair of cozy sherpa snow boots, and you're good to go!
Sweater / Coat / Black Jeans / Scarf / Hat / Gloves / Boots
This outfit is great for when you want to look a little more dressy but not compromise on any of the warmth. Start with a knit rollneck sweater and your favorite pair of black jeans. This fitted A-line coat will keep you super cozy and looks so flattering. To tie it together, accessorize with a statement plaid scarf, a matching cream beanie and gloves, and a pair of lug sole ankle boots to give you a little bit of height.
The post Three Easy Cold Weather Outfits appeared first on Kelly in the City.