Wardrobe Essentials: Summer Scarves Dress Up Your Outfit
Whether summer, spring, winter, or fall, my outfit of choice is a t-shirt and jeans. I know that is probably a terrible thing for a fashion blogger to admit, especially when dealing with fashion over 50, but there it is. The situation came to a head years ago when we were planning a trip overseas. I realized I needed to find versatile clothing that would take me from walking museums or parks – or cemeteries – to going to a nice restaurant for lunch or dinner. Items that wouldn't necessarily require a return to our hotel for a change of clothes.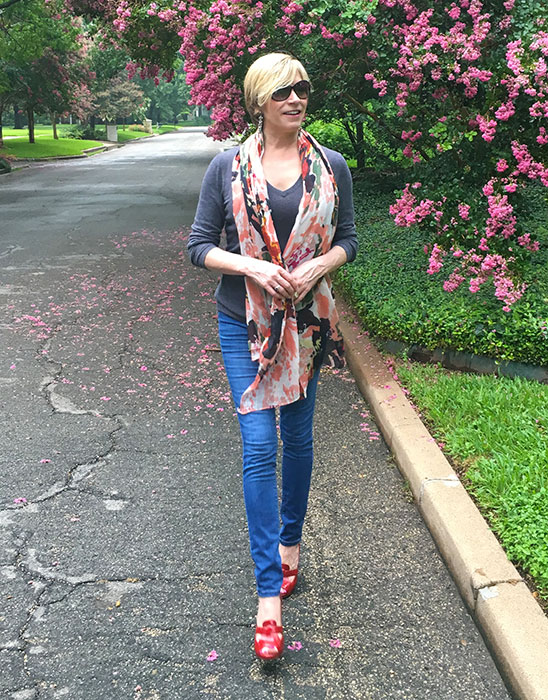 I am oversimplifying this a bit – but truthfully, the answer to upgrading my daily uniform of jeans and tee was to add a scarf. Not only does a scarf add a splash of color to your ensemble, but it also provides a focal point and a little personality. Depending on how you tie the scarf, drape it, or wrap it -there are almost endless ways to do so – the positive effect of adding a scarf as a way to dress up your outfit is undeniable. Easier than jewelry and more versatile. Hopping into a convertible for a quick trip to a nearby winery? The scarf goes on your head to keep your hair from becoming a veritable bird's nest. Nipping into a cafe for an afternoon aperitif? The scarf goes around your shoulders to keep you warm. Tie it in a bow on your purse strap. Wrap it around your wrist for a colorful flair. Decorate the crown of a sunhat with a scarf to update your beach look for the day.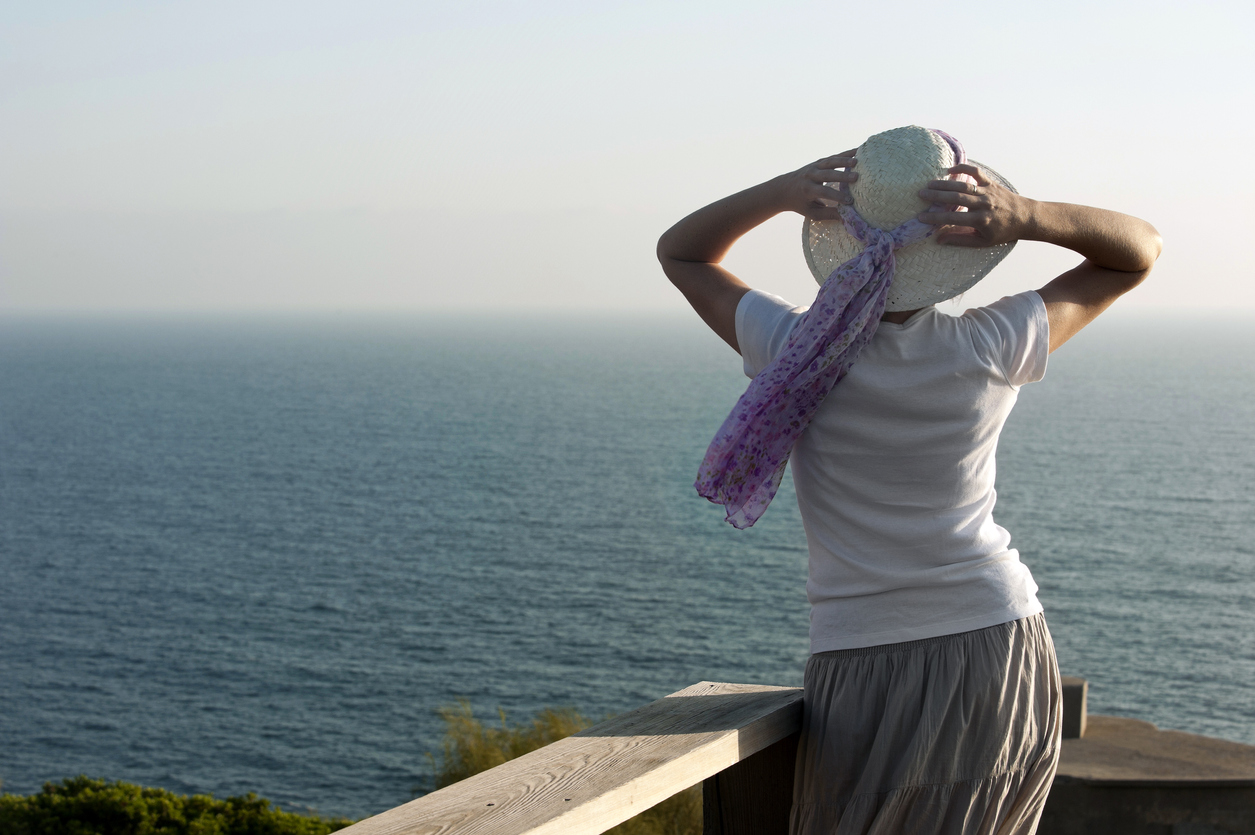 Of course, scarves aren't just for casual dress. You can transform that old business suit of yours with a bright scarf at your neck. These days, the variety of fabrics and patterns are endless – and happily, most are extremely affordable when you consider it can make an old outfit look completely new and different. So, dress up your outfit and exercise your shopping muscles with our options below.
Shop The Look
If you're looking for a way to dress up an outfit, consider adding some colorful scarves to your wardrobe. They're an easy way to add a dash of color or style to both casual or dressy outfits, and you can wear them in a wide variety of options to show them off the best. 
Read Next:
Go-To Style Staples For Everyone's Summer Wardrobe
Our Favorite Fashion Bloggers Show Us How To Style A Scarf
The post Wardrobe Essentials: Summer Scarves Dress Up Your Outfit appeared first on Prime Women | An Online Magazine.