What to do if you hate a perfume present? Tips & tricks to save your scent!
Well firstly, 'hate' is a very strong word. If you've been landed with the favourite fragrance of your current partner's ex, we're not going to pretend to make you suddenly adore it, so maybe re-gift that one – see tip #7 – and treat yourself to one of our Discovery Boxes of fragrant delights, and perhaps a new partner, instead?
But there are things you can try before you completely ditch a scent – we can't tell you how many fragrance experts (ourselves included!) and even perfumers have drastically changed their minds about a fragrance by trying some of these top tips…
#1 – Seasonal changes
Did you know that the weather, your mood and even what you ate up to *two weeks ago* can dramatically alter how scent smells on your skin? Skin and climate temperature are vital to a perfume's performance, so even your favourite fragrance will smell different based on the time of year. When perfumers test the scents they're creating they often use climate-controlled booths to check how they smell in hot and colder conditions (depending what countries they'll be selling in). Don't re-gift until you've tried the perfume again later in the year, or even on holiday (remember those?)
– Similarly, strongly spiced foods can change how a perfume smells on your skin, and when testing fragrances under lab conditions, the 'skin model' volunteers they use are often specifically asked to refrain from eating such foods up to two weeks prior to testing, so the perfumers can smell a 'true' representation of the scent. Though sometimes the reverse is true: if a fragrance is to be mainly sold in a country where people eat lots of spicy foods, the 'skin models' are asked to replicate that diet to ensure the scent works efficiently.
– We now know that mood plays an important part in how we select a fragrance – try a scent when you're feeling a particular way, and it colours how you feel about the fragrance itself. If you're feeling stressed or upset, a bit under the weather or just overwhelmed, these are not ideal conditions for testing out something new. Wait until you're feeling calmer, or simply have more time to really explore what you're smelling. That's when you can try to…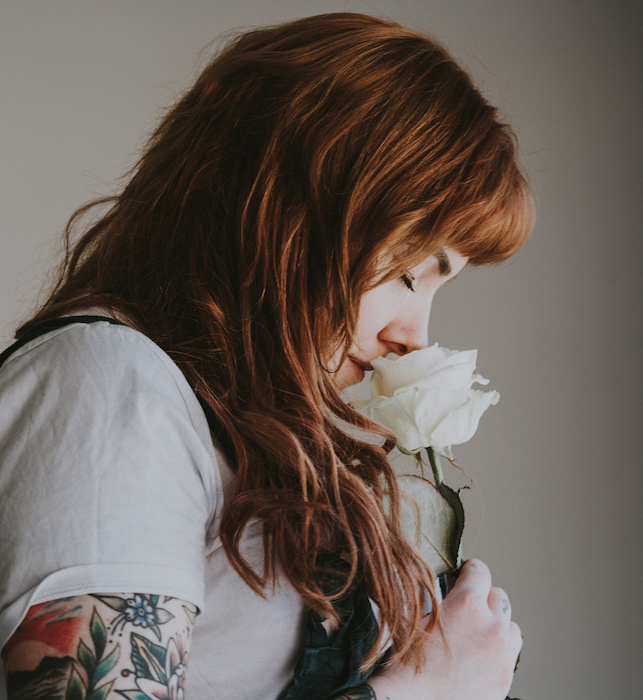 #2 – Improve your sense of smell
Absolutely everyone can benefit from this – we've had people from normal perfume-lovers, complete novices to industry professionals telling us how trying these techniques have changed the way they smell for the better (for good). This doesn't mean suddenly gaining the ability of being able to detect every single ingredient within a bottle of perfume, but rather learning to train your nose the way a perfumer does: by deeply exploring the emotions it makes you feel, colours, textures, places and people it reminds you of.
This is why we developed our so-popular How to Improve Your Sense of Smell Workshops, which we have regularly held in London and, sometimes at independent perfumeries around the UK. We'll be adding new dates as soon as we're able to hold face-to-face workshops again, and plan to make a video available online.
Meanwhile, here are a few simple tips to try every day:
– Spray a scent on a blotter, preferably; close your eyes and keep sniffing for several seconds, then take the blotter away, inhale deeply, and re-sniff the blotter again. Repeat this for a minute or so, and then begin writing a few words in a notebook. It doesn't have to be a description, and it shouldn't 'list' notes – try to use words that make you think of other things. For example…
– If this scent were a fabric, what would it be? What colour? If you made someone an outfit from that fabric, who would they be, where would they be going?
– If it were a piece of music, what instruments would be playing? Is it classical, rock music, pop, rap or jazz?
Really attempt to get past thinking 'I don't like this' and focus instead on the mood it's creating. Is it too deep or too fresh or floral for your personal taste? Give it time and then, if needed, move on to one of the tips, below…
#3 – Layer up!
Layering fragrances used to be seen as a scent sin, but we've all gotten over ourselves a bit (well most of us have). You don't have to do this to a perfume you already love on its own – why would you need to? – but there are brilliant ways of beefing-up a sadly flimsy fragrance, or adding a zing to something that's a bit too dark or cloying on your skin. Give it a go, because, as we always say: perfume isn't a tattoo – if you don't like it, you can wash it off!
– Add power: ramp it up by adding more base notes like patchouli, labdanum, vetiver, woods or musk.
– Add freshness: look for citrus notes like bergamot, neroli, lemon, lime or 'green' notes such as galbanum, tomato or violet leaf, green tea, marine/aquatic accords (synthetic recreations of sea-like, watery smells) and aldehydes (often desribed as being like Champagne bubbles).
– Add beauty: find a scent too 'harsh' or clinical? Look to layer it with decadently velvety or lusciously fruity rose oils, the sunshine-bottled scent of orange flower, a heady glamour of tuberose or a luminescent jasmine; try an apricot-like osmanthus flower, the fluffiness of mimosa or the powdery elegance of iris/orris.
– Add sweetness: vanilla and tonka bean can 'round' a perfume, making it swoon on your skin (and addictive to smell), as can touches of synthetic notes described as 'caramel' or 'dulce de leche', ripe fruits, chocolate or even candy floss. Try to add less than you think you need, as adding more is always easier than taking away, and a little of these can go a long way!
For layering any of these, you can either try layering over other fragrances you have in which the above notes dominate, with a single-fragranced 'soliflore' (one main note) fragrance oil or spray, or try layering the scent you don't currently like over a differently perfumed body lotion or oil (see below or the added benefits of doing this…)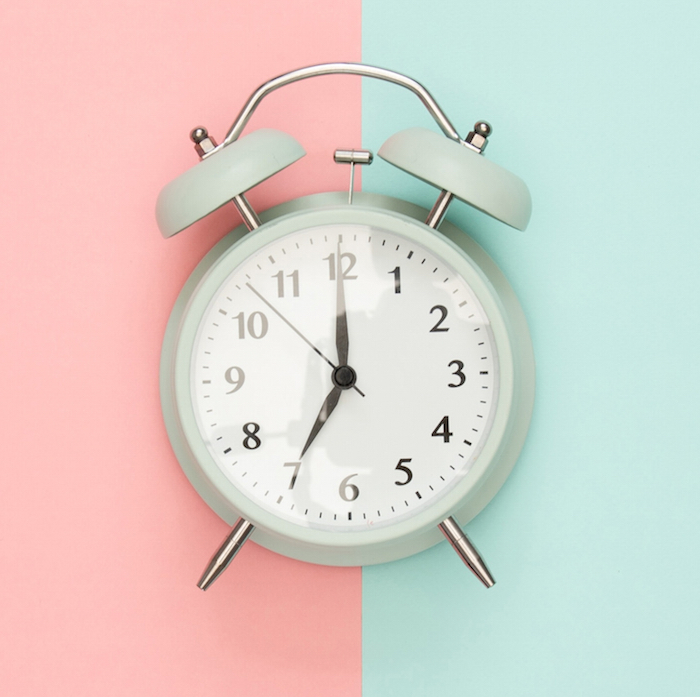 #4 – Boost the lasting-power
If the reason you don't like a perfume is because it just seems to 'disappear' on your skin, you're not alone. We often find those with dry skin have this problem, and it's even thought genetics and things like hair colour may play a part. Scientists are still finding this out, but while they do, there are ways you can make perfume last far longer:
– Try using a body oil, rich body balm or moisturising lotion before you put any fragrance on (and even afterwards, too), as scent takes longer to evaporate on nourished skin. This helps the fragrance 'cling' to your skin more easily, and so you get to actually smell if for more than a few minutes without frantically re-spraying.
– Spray pulse-points you might not usually think of. Behind your knees is a good example – it's a warm spot that, once spritzed, will mean you leave a fragrant trail…
– Spritz the perfume at the nape of your neck, even into your hair and on clothes – BUT do check by spraying a tissue first that it isn't going to mark your hair or fabric a strange colour, or leave an oily residue! We adore this way of wearing perfume, as hair and fabric are porous without heating up as much as your skin, allowing the perfume to stay all day.
Spraying a fragrance on to a scarf is a particularly good idea if you want…
#5 – A part-time perfume
There are days we feel the need to try something completely different, but perhaps don't want to be stuck with that scent all day, so what to do?
– Consider spraying a scarf (preferably not silk or a light colour, unless you've patch-tested it as above, first!) with this perfume you're unsure of, that way if it gets a bit 'too much' or you want to wear something different, you can simply take the scarf off and you're not stuck with it on your skin all day.
Nope? Tried all that and still struggling? All is not lost, don't give up yet…
#6 – Scent up your life
We all have certain scents or fragrant ingredients that, for one reason or another, we might not wish to wear but do like to smell if it's scenting something else.
– Why not try spraying off-cuts of pretty wrapping paper or tissue paper, and using this to line your lingerie or sweater drawers?
– Or, how about being utterly fabulous by spraying your note paper and insides of envelopes (the fancy ones lined with tissue paper are particularly good for this), and writing a few actual letters or thank you cards to loved-ones you've not seen for a while. Everyone loves getting proper post!
– The truly decadent could try scenting table linen – again, PLEASE patch test, as above – for lavish dinner parties to rival Marie Antoinette – spraying on cotton wool and putting inside a deocrative ceramic or pottery vase, on wooden ornaments or ceramic discs you hang over radiators to scent the whole room as they heat.
We so hope you can find a way to try this poor perfume again and give it some love, but if all else fails and you still can't bring yourself to use it, well at least you tried! Why not…
#7 – Have a perfume-swapping party / re-gift
Um, remembering not to invite the one who gave you that particular perfume… otherwise, major awks. Or, if you're looking to re-gift, have a look at our brilliant Fragrance Finder.
Simply put the name of the fragrance into the search box, and it'll suggest six scents that are similar in character and style, or share a number of significant notes – this way you can see if anyone you know already has one of these, and it means they'll very likely love to receive this one from you.
Genius!
Written by Suzy Nightingale
The post What to do if you hate a perfume present? Tips & tricks to save your scent! appeared first on The Perfume Society.